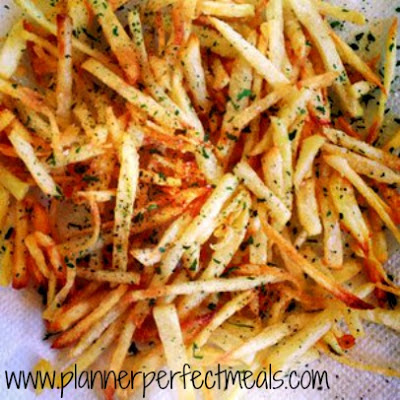 Fries are my favorite.

I'll order a salad when I'm out with a side of fries. I'm obsessed.

My homemade ones are my absolute favorite and my family's too. The match-stick variety is so yummy. Crispy, crunchy, small and thin. It's the kind of fries that you want to just grab a handfull and jam them in your mouth.

These are double fried, which makes for a crispier french fry and seasoned with salt, cracked black pepper, granulated garlic and a sprinkling of dried parsley.

I reuse my oil by straining into a large mason jar when finished frying. Use over and over filling your pot with 3/4 used oil and 1/4 of it fresh when ready to fry again. Saves money and makes a flavorful oil.

I served these fries to my babes with a ham and cheese sandwich on my homemade white bread. Yummy!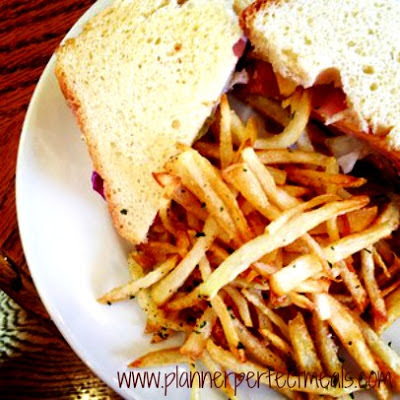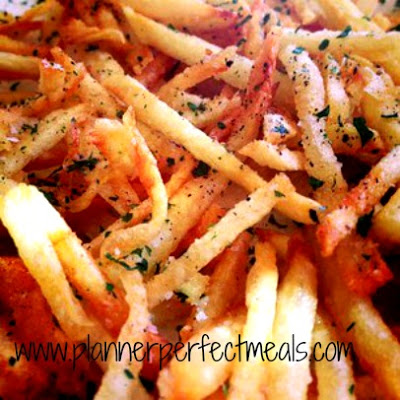 Follow my instructions for my regular double fry, french fry but cutting the fries into match sticks. I cut the potato in half and then slice each half, length-wise into 3-4 cuts then cut each slice into thin strips.

Follow the directions for double frying and making these crispy skinny fries for your family. They'll love them!!