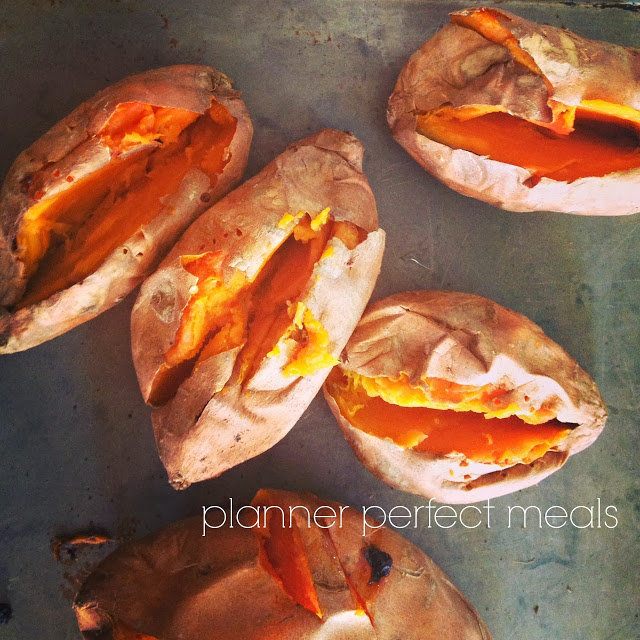 I used to not like sweet potatoes. Now I'm wondering what the heck was wrong with me! They are so amazing and because of my years of snubbing this sweet and delicious vegetable, feel now, I've got to make up for lost time and stuff as many sweet potatoes in my mouth as possible.

I plan on making sweet potato pie, I've already made heavenly, sweet potato rolls, and these…baked sweet potatoes with a pat of butter and a sprinkling of salt. Mmmmm, oh sweet potato, how I misjudged you!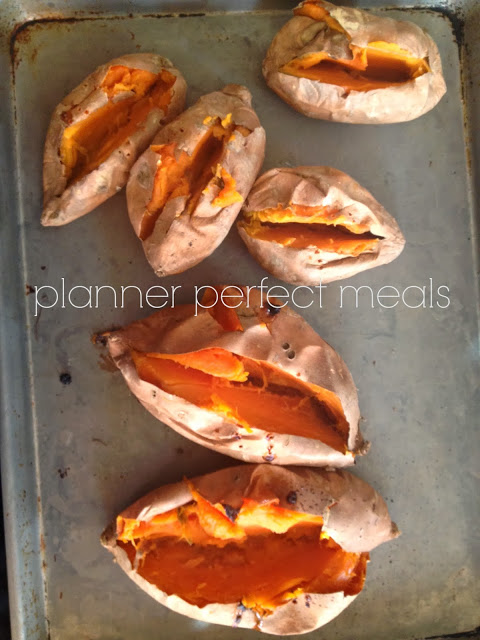 Ingredients
6 medium sweet potatoes, unpeeled

6 tablespoons unsalted butter

1/2 teaspoon kosher salt

1/8 teaspoon black pepper
Directions
Heat oven to 400° F.


Pierce each sweet potato several times with the tines of a fork. Place the sweet potatoes on a rimmed baking sheet. Bake until tender, about 45 minutes. Make a slit in the top of each sweet potato. Top with 1 tablespoon of butter and season with the salt and pepper.