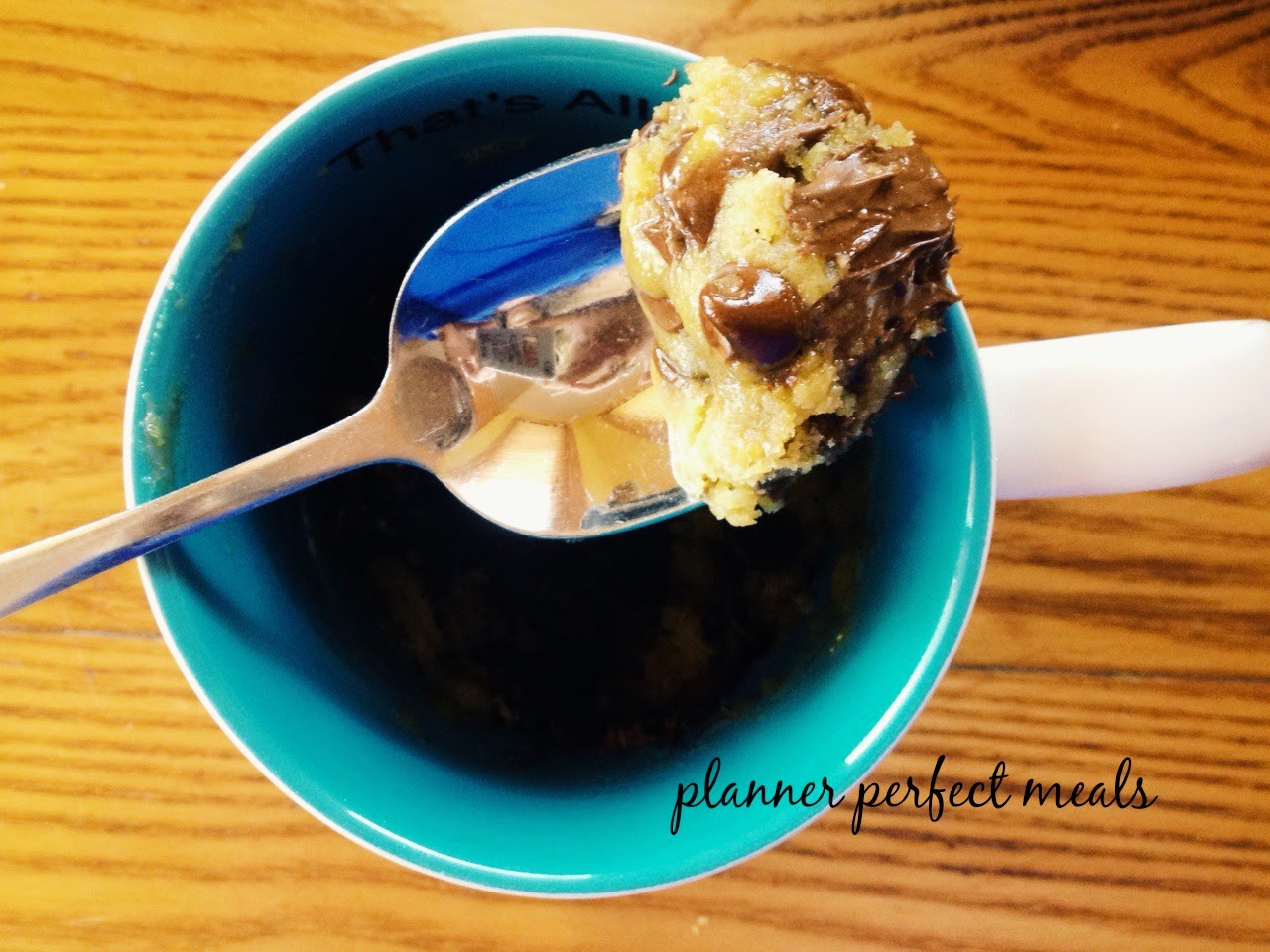 I found my go-to! My go-to when I am craving something sweet like a mad woman. A quick-fix that I can make right under my kids' noses and they won't even realize what I'm doing, kinda thing. Yes, I love the microwave mug cakes, but a chocolate chip cookie? Where has this recipe been all my life.

Enough chatting… let's get down to the recipe, shall we?

PRINT ME

Ingredients:
1 tbsp. butter
1 tbsp. granulated white sugar
1 tbsp. dark brown sugar
3 drops vanilla
small pinch kosher salt
1 egg yolk
1/4 cup flour
2 heaping tbsp. chocolate chips

Instructions:
Start by melting your butter in your mug. Melt to just melted, not boiling.
Add sugars, vanilla and salt. Stir to combine.
Separate your egg and add the yolk only to your cup. Stir to combine, add your flour and chocolate chips. Give a final stir.

Bake in microwave between 40-60 seconds. Checking for doneness at 40 sec. Do not bake past one minute as it does continue to cook when it's out of the microwave.

Yum! Dig in!!