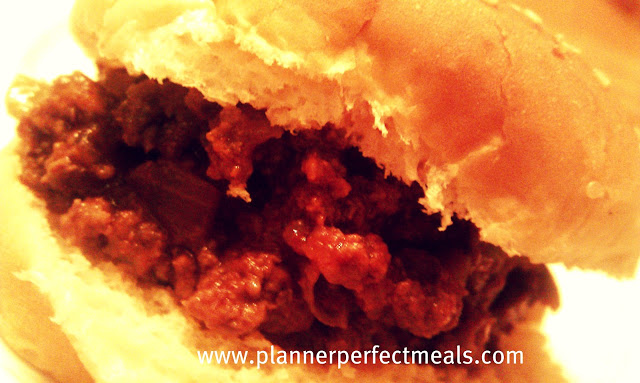 Who doesn't like sloppy joes? And this recipe is sure to please; full of flavor and shhh…vegetables your kids won't be able to detect, and quick to put on the table. Homemade is easy when you plan for this meal; perfect every time!
Scoop onto a large toasted bun and you've got a little bit of heaven on your plate.
serves 8
prep time: 20 minutes
total time: 40 minutes
2 tbsp. canola oil
1 medium onion, finely chopped
1 green bell pepper, ribs and seeds removed, finely chopped
2 celery stalks, finely chopped
3 garlic cloves, minced
Course salt and fresh ground pepper
2 lbs. ground beef
2 15 oz.cans tomato sauce
1/2 cup ketchup
2 tbsp. worcestershire sauce
8 hamburger buns, split and toasted
In a large skillet, heat the oil over medium-high heat. Add the onion, bell pepper, celery, and garlic; season with salt and pepper.Cook, stirring frequently, until the vegetables are softened, 5-7 min.
Add the ground beef to the skillet. Cook, breaking up the meat with a wooden spoon, until it is no longer pink, 6-8 min.
Stir the tomato sauce, ketchup, and worcestershire sauce into the beef mixture in the skillet. Simmer until thickened, stirring occasionally, 6-8 min.
Season the mixture with more salt and pepper, as desired. Spoon onto the buns, and seve immediately.