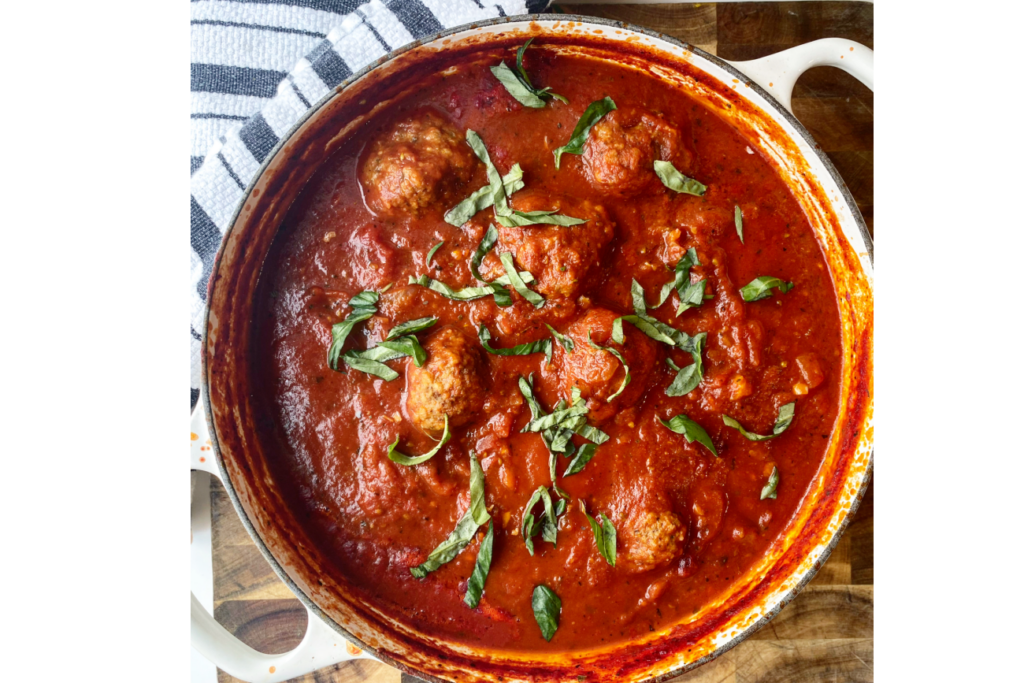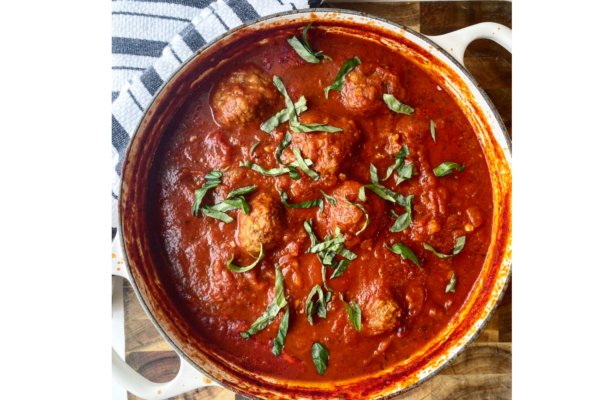 | | |
| --- | --- |
| | |
Drizzle the bottom of a dutch oven with olive oil. Once it heats up, put in the diced onions and sauté until soft (about 5 min). Put in the garlic and sweat until fragrant, being careful not to burn (about 30 seconds). Add the the San Marzano tomatoes, crushing by hand or with kitchen utensil. Add the tomato puree, sauce, tomato paste and water. Stir with wooden spoon until smooth.

Add palm full of basil, anis and oregano. Crush the spices in your hand to release oils and fragrance. Add sugar, then salt and pepper to taste. Try a spoonful. Add more seasoning and/or spices to taste. Add dried bay leaves. Stir to combine. Bring to boil, then turn to low until sauce is at a gentle simmer. Partially cover sauce with lid, leaving about an inch for steam to vent.

While sauce simmers, make the meatballs. Using hands or mixer, mix all ingredients until combined. Make into balls and drop into sauce. Submerge into sauce, then partially cover with lid once again and continue to gently simmer on low. Sauce needs at least an hour until it's ready to serve.