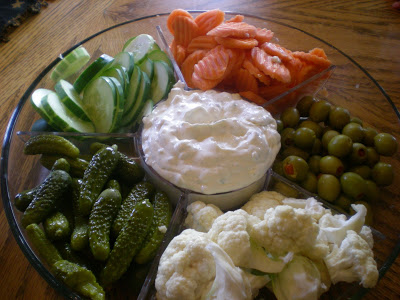 Who doesn't like dip and veggies. (Okay, my husband! But to me, he doesn't count since he has this weird aversion to mayo.)
Every Christmas, my grandma Nana, on my dad's side made this dip. It is good! So I named it after her, Nana.
A true winner, time after time.
1 packet of Hidden Valley Ranch, Dips
1 16 ounce tub of sour cream
1 16 ounce tub of cottage cheese
1 8 ounce tub of Hellmann's mayo (no substitutes)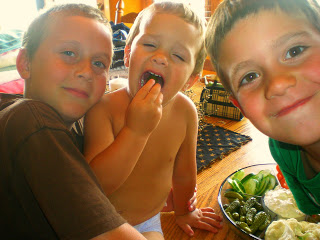 Mix all the ingredients together and you've got a fantastic dip! Feel free to adhere to it as *Nana Dip.*
No one will be the wiser…Enjoy!