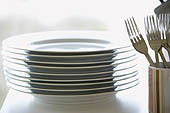 Oh, how I love to entertain. Planner Perfect entertaining is all about being prepared and enjoying the journey of the planning. Whether you're entertaining for a few, or many, these planning tips should inspire you to dance in your kitchen and wow your friends with amazing food.
First, if this will be your first time…start with a small number, like a few girlfriends.
.
Always plan it at least a week out. This gives you enough time to plan the fun menu and incorporate what you'll need on your grocery day. This eliminates making a special trip. You'll have enough time to get your house in order, too.
Once the date is set, this is the fun part…decide what you'll serve. From drinks to dessert. You don't have to do a 3-course meal, but if it is just for you and a couple of your girlfriends, be thinking of fun drinks, salads, and fun desserts. I love to go by my taste buds! They'll never steer you wrong.
Get out your planner and start writing out your menu in your daily section on the day you plan on entertaining. (If planning a month in advance, usually for larger entertaining, you'll want to plan this in your monthly goal section.) Then get your grocery list going, including all that you'll need for your fun day. Be writing in your planner about the napkins you'll use, to the glasses and plates, too. Your friends will feel the love.
Your home comes next. Pick a day in your week to get that cleaning done! I love to do this the day before, so the kids don't have much time to dirty it up.
With these planner perfect entertaining tips, you should have a wonderful time! For more on planning, visit my Planner Perfect website and look for my e-book. It has over 40 pages of inspirational tips, and a guide to assembling your very own Planner Perfect.
Happy entertaining ladies! I would love to hear how you planned to entertain…leave a comment or e-mail me.
Jenny