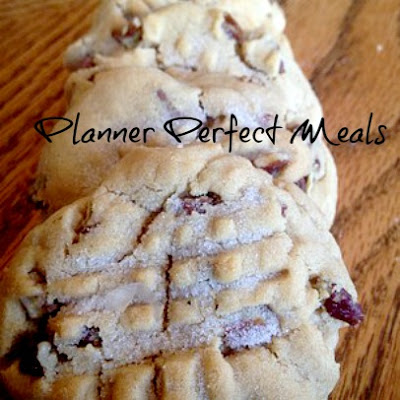 This recipe was given to me by my Aunt Connie. If you like peanut butter, chocolate and nuts, you'll love this cookie! It is so rich, so amazing, so delicious…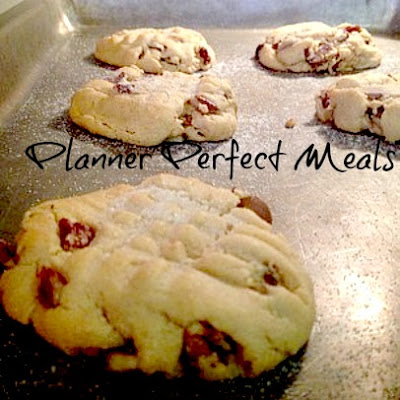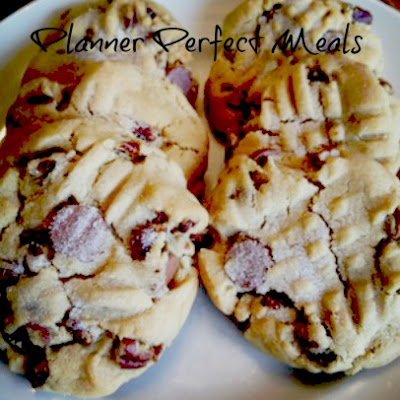 printable recipe

Ingredients:
1 cup sugar
1 cup brown sugar
1 cup butter
1 cup peanut butter
1 1/2 tsp vanilla
2 eggs
2 cups flour–I use about 2 1/2 to 3 cups to make a nice thick dough. It creates a decadent, puffed cookie.
1 1/2 tsp. baking soda
1/4 tsp. salt
12 oz. bag of good milk chocolate
1 cup of salted peanuts

Directions:
Combine your butter and sugars until fluffy. Add peanut butter and vanilla and mix. Add eggs one at a time until incorporated. Add dry ingredients and mix. Stir in your chocolate and peanuts.

I like my cookies big and so I use an ice cream scoop and place 6 evenly on the cookie sheet. I don't press down on them like traditional peanut butter cookies, but do sprinkle with sugar before baking. Bake at 350 degrees for 10 minutes until lightly browned.

Yum!