This is dedicated to my Italian grandmother Marino's sister, Martha Breci, who made the soft biscotti because her husband didn't like the hard, traditional cookie.

Our whole family has been making these for as long as I can remember and they are rolled into shapes, so soft and fluffy like a donut, and drizzled with icing. They melt in your mouth.

This Italian recipe has been in our family from generation to generation. I hope you enjoy it!

printable recipe
Ingredients:
1/2 cup butter or shortening
1 cup sugar
1 tsp. vanilla
8 small eggs
6 cups flour
6 tsp. baking powder
1 tsp. cinnamon and nutmeg
1/2 tsp. salt
1/2 cup milk


Icing:
2 cups powdered sugar
1/4 cup heavy whipping cream
Adjust measurements if needed to get a fairly thick consistency. If you don't like it thick then simply add more cream until the thickness you like.
Sprinkle with holiday sprinkles while the icing is still wet so it will stick.
These are wonderful with coffee!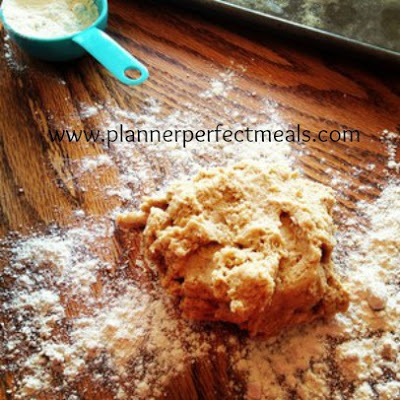 Directions:
Mix butter and sugar and beat until light and fluffy. Add eggs one at a time and mix until incorporated. Add vanilla and slowly add your dry ingredients. Add milk and mix until combined. The dough will be thick and slightly sticky. Lay out onto a floured surface and dust the dough to make it easier to work with. Make into shapes such as an "s" shape, a braid, roll up like a cinnamon roll, candy cane, and like my grandma used to say, "and when my feet got tired from all the baking, I would just roll the last of the dough into one long rope and cut little tootsie roll shapes with knife."

The possibilities are endless and is a wonderful cookie to get the kids to help make. My children have the memory of shaping out biscotti like I did when I was little. Make sure your shapes are all the same size so they bake evenly.
Place shapes on a greased cookie sheet and bake in a 350 degree oven for 8-10 minutes until lightly brown. Do not overbake!