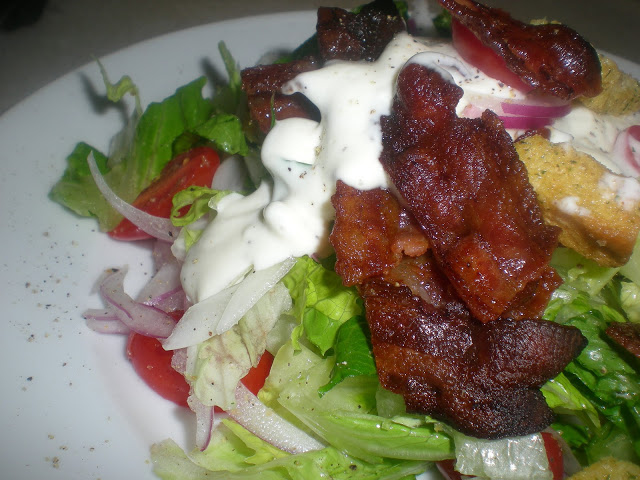 Blt Salad With Blue Cheese Dressing
Who can resist, bacon, lettuce, tomato, with a creamy blue cheese dressing? I know I can't…you will love this easy recipe!
2 heads romaine lettuce, chopped (you can also use an iceberg wedge)
4 slices, cooked chopped, bacon
1/4 cup red onion, thinly sliced
1 cup grape tomatoes, cut lengthwise in half
croutons (this is like your toasted bread)
blue cheese, extra chunky, dressing
In a decorative serving bowl, put all you ingredients in the bowl except the dressing. Crack some black pepper on the lettuce and serve with the dressing.