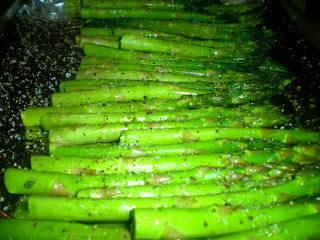 So delicious and so easy! You will love this simple go-to side dish to sass-up any meal.
Heat your oven to broil; placing your rack on the top portion of your oven. Wash and pat dry and you'll need to cut the stalk ends off and a good way to know where to cut is by holding one in both hands and bending it to snap. Where it naturally breaks is where you should cut. Use this one as the marker to cut the rest of the bunch.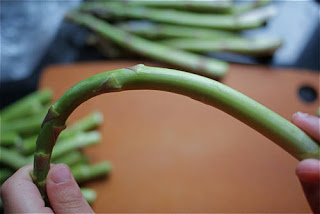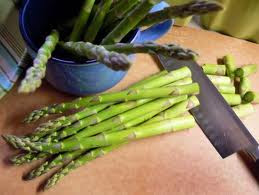 Place on a baking sheet with foil and drizzle with olive oil and some salt and pepper. Place in the oven and roast for 10-15 minutes until lightly toasted and delicious! You are going to love it!
Enjoy!