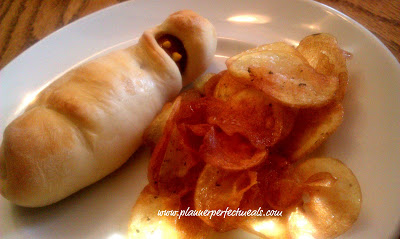 This was so fun to do with my babes! My baking day was yesterday and while I had 4 loaves of my white bread rising I took some of the dough to roll around some hotdogs for lunch making a mummy. Perfect for Halloween!
To make the mummy, I only used a small little ball of dough, rolled out thin and wrapped it around the hotdog. I then put them on a baking sheet, put an egg wash on each mummy so it baked to a nice golden brown and baked on 350 degrees for about 15-20 minutes. I just used mustard for eyes and there you have it!
For our side we made homemade chips with garlic salt. I just made my potato chips and made a concoction of 2 tbsp. kosher salt, 1 tbsp. granulated garlic and 1 tsp. of course black pepper. Yummy!
A fun meal was had. Even my husband couldn't resist and ate a mummy for himself with a side of chips.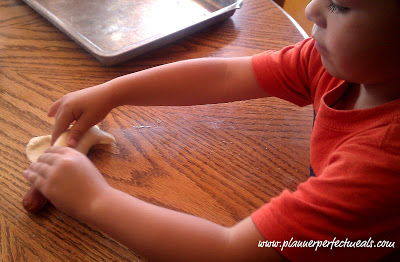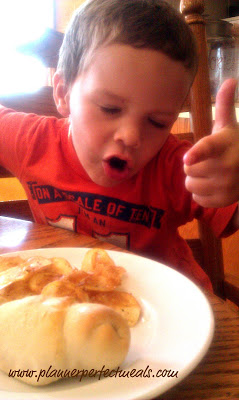 Brock gave the lunch a thumbs-up
For more on creating a baking day, click here to read more…
For the recipe for my homemade white bread read more, here
For the recipe for my easy potato chips, click here
Enjoy friends!