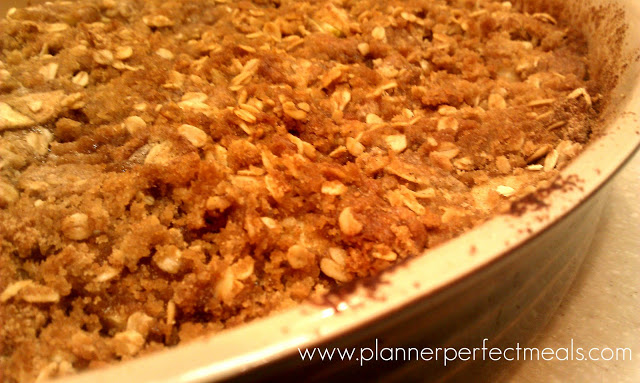 Who can resist apple crisp? The best part is that it is a snap to make and perfect for fall. This recipe is a winner and I make it quite a bit with a dollop of vanilla bean ice cream or fresh, homemade whipped cream. Yum!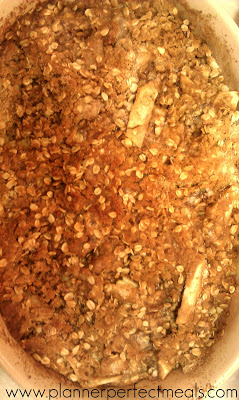 Adapted from Betty Crocker
Printable Recipe
Ingredients:
8 medium tart cooking apples, sliced
1 1/2 cup packed brown sugar
1 cup all-purpose flour
1 cup quick-cooking or old-fashioned oats
2/3 cup butter, softened and sliced
1 1/2 tsp. cinnamon
1 1/2 ground nutmeg
Directions:
Heat your oven to 375 degrees and grease a 9×13 pan
Place your apples at the bottom of your prepared pan
Combine the rest of your ingredients in a bowl using a fork to incorporate the butter throughout creating a crumble.
Top your apples with the crumble mixture and bake for 30 minutes until the top is golden brown and bubbly.