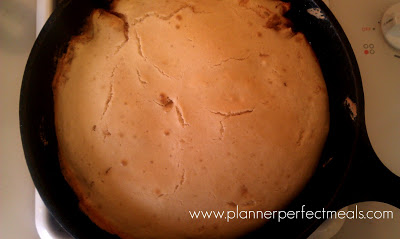 I've been to the apple orchards and here is another great recipe that is delicious! Apple pancakes. Yummy! Cinnamon and sugar apples with a delicious pancake batter poured over the top and baked until perfection. Now that's breakfast!
Now, I have two different versions of the recipe. I love, love, my pancakes to be more cakey rather than thin, so I made this apple pancake recipe to adapt to my liking. If you're like me, follow my homemade pancake recipe and pour about 1 cup over the top; enough to cover the apples. And then follow the baking directions below. (Use the rest of the batter to make pancakes or it will keep in the fridge ready for you to use in the week and keep for up to 3 days.)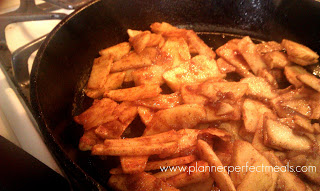 right before you add your pancake batter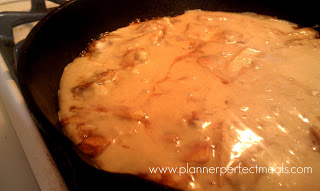 batter poured on top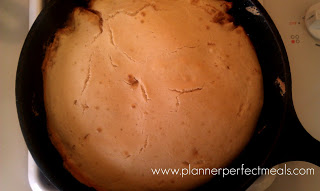 my apple pancake version. More cakier, yummo
my version, again, only thing left is the powdered sugar and maple syrup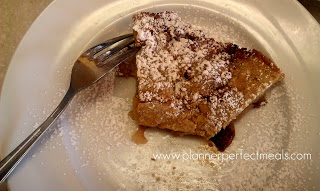 so delicious!
original version (above recipe) lighter version, less dense
Ingredients:
2 tart apples, peeled, cored, and very thinly sliced
1/4 cup brown sugar, packed
3/4 teaspoon cinnamon
3/4 cup all-purpose flour
1/4 teaspoon salt
3 large eggs
3/4 cup whole milk
1 teaspoon vanilla extract
3 tablespoons butter, melted
Preparation:
Heat oven to 425°. Put a cast iron or oven-proof 9- or 10-inch skillet in the oven.
In a bowl, combine the apple slices with brown sugar and cinnamon; toss gently to coat well.
In another bowl, mix flour with salt. In a large cup or small bowl, whisk together the eggs, milk, vanilla, and 1 tablespoon of the melted butter.
Take the pan from the oven and add remaining butter; swirl to coat the bottom of the pan. Arrange apple slices over the bottom of the pan. Pour batter over apple slices. Bake for 25 to 30 minutes, until puffed and lightly browned.
Serve with syrup or sprinkle with powdered sugar.
Serves 4.
Which version of the recipe will you prefer?