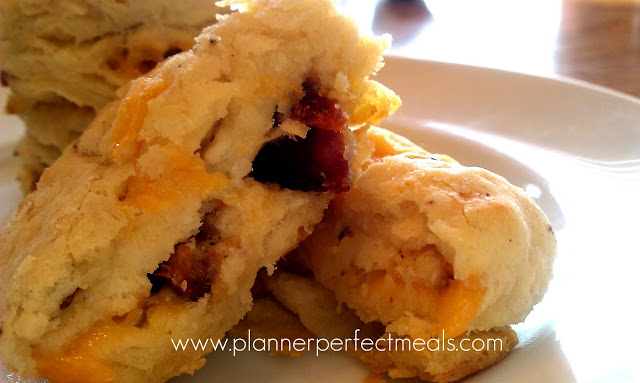 These biscuits are out of this world! When baking up some of my buttermilk biscuits, and I know this isn't a new invention, I just threw in some of the bacon I had made and a handful of shredded cheddar cheese. Mixed, roll out, cut, baked as normal.

The result was sheer madness…in a good way. You'll never pop open another biscuit can, again, once you make this recipe. Guaranteed! Scramble some eggs for your side and pour your family some orange juice, this is going to be good!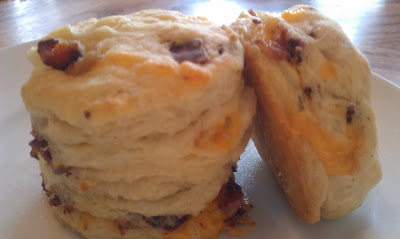 when you open up these flaky biscuits the cheese is all melted and the bacon kept its crispy texture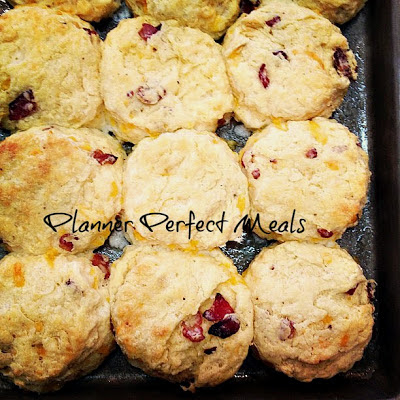 Ingredients:
My basic buttermilk recipe.
4-5 slices of chopped cooked bacon
2 cups cheddar cheese

Directions:
I pressed out my dough sprinkled with the bacon and cheddar cheese and rolled together and mixed the ingredients all together using my hands and dusting dough with flour.


*Don't over handle this dough because of the chunks of butter throughout the dough. Over handling will melt the butter and make for a less flaky biscuit, so incorporate quickly.*
Roll out and cut, per the directions of the buttermilk biscuit recipe, and bake as directed
Enjoy, friends!
Jenny