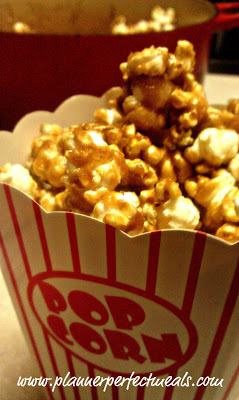 Kids love caramel popcorn! I made a big batch of this for a big football game and the crowd went wild… make this for your next game.

Printable Recipe
Ingredients
1 cup butter
2 cups packed brown sugar
1 teaspoon salt
1/2 cup light corn syrup
1 teaspoon baking soda
Directions
Preheat oven to 200 degrees F.
Over medium heat, combine first 4 ingredients and boil for 5 minutes. Remove from heat; stir in baking soda. Stir well. Pour over 8 quarts popped corn. Stir to coat well. Bake in large roaster or pan for 1 hour, stirring every 15 minutes. Spread on waxed paper to dry.
Adapted from Paula Deen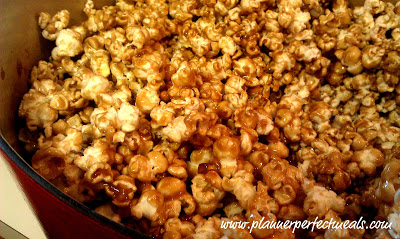 Pin It