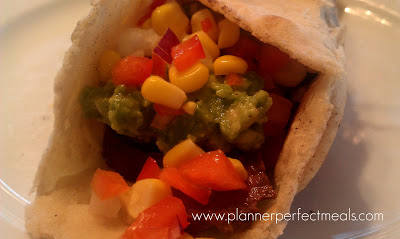 Carne Asada with guacamole and corn relish all wrapped up in a homemade tortilla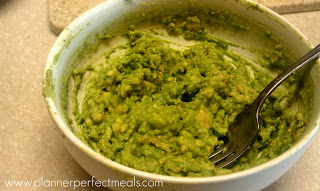 easy guacamole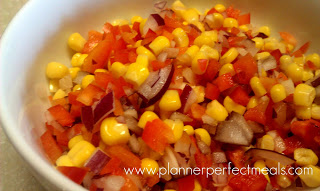 corn relish with red onion, corn and red bell pepper
grilled to medium rare and ready to slice thin and place on a homemade tortilla

Carne Asada is so good; especially with your own homemade tortillas! You've got to make this delicious dinner…
printable recipe

Ingredients:
2 lbs. Flank steak (I used venison chops, thanks to my hunting husband and sons, grilled them and cut them thin–yummy!)
Olive oil

Kosher salt and cracked black pepper


Marinade:


4 garlic cloves minced
1 jalapeno minced and seeded
1 tsp. cumin
1 handful of fresh cilantro, chopped
salt and pepper
juice of 2 limes
2 tbsp. white vinegar
1/2 cup olive oil


Combine all the ingredients in a large Ziplock bag and add the flank steak to the mixture. Zip closed making sure the marinade is covering the meat. Refrigerate 1-4 hours.

If you want to make your own flour tortillas (nothing beats it!) click, here, for your recipe. Prepare while your meat marinates.


Guacamole:


2 avocados
1 lime, juiced
1 clove garlic, minced
salt and pepper to taste



Cut the avocado in half length-wise, open and take out the large pit. Scoop out the avocado in in a med. size bowl, combine all the ingredients, and using the back-end of a fork, mash the ingredients together until well blended.
Corn Relish:

1 can of corn, drained
1/2 red onion, diced
1 red bell pepper, diced


In a bowl combine all the ingredients. It's ready when you are!


Light your grill to a medium-high heat. Once up to temperature, grill your marinated steak (they should only take a few minutes each side). Take off grill, cover with foil for a couple minutes to rest


Warm your tortillas, have your guacamole and corn relish ready


Cut your steak against the grain and thin. Place on warm tortilla with the guacamole and corn relish. Wrap snuggly in the warm tortilla.


Enjoy friends!
Jenny