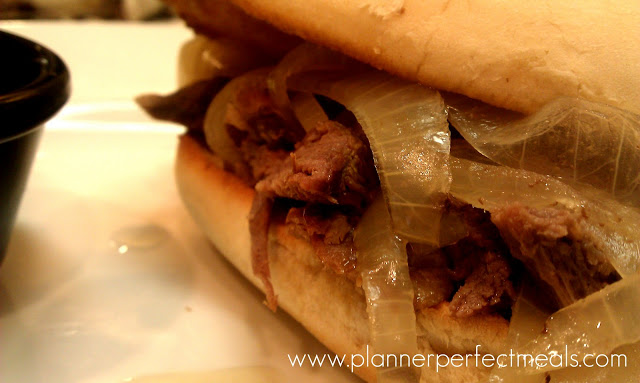 You know what's delicious? French dip! And you know what makes it simple? The crock pot! I'm going to admit that I don't really like the crock pot. I think I have been turned off by all the soup packets and soup cans that are usually part of the whole crock experience. But this, this is amazing, and you must try this recipe on a busy fall morning.
I used a venison roast because my husband is a hunter and my freezer is stacked with meat for 2 years, but of course you can substitute this with a beef roast just fine.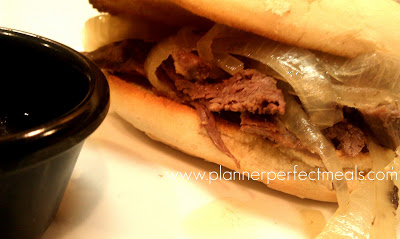 Printable Recipe
Ingredients:
9 servings
4 lbs. rump roast
20 oz. of beef stock/broth
granulated garlic
salt/pepper
1 onion, sliced
Crusty rolls
Butter


Directions:


Skim off any fat off of your roast
Generously season with garlic, salt and pepper on both sides



In your crock pot on low, place your sliced onions, your seasoned roast and pour in your beef broth. Put the lid on and let cook for 7 hours.


Once ready to serve, slice meat thin and put back in the crock pot to absorb more of the juices until ready


Put your oven on broil and place your cut lengthwise buns open on a baking sheet and put under the broiler until toasted.


Spread with butter


Add your thinly, sliced meat and onions on each roll and serve with the seasoned broth/juices left in the crock pot in a small ramekin.
Great with baked fries and/or side salad


Delicious! Enjoy this simple fall meal…