No Bake Chocolate Peanut Butter Oatmeal Cookies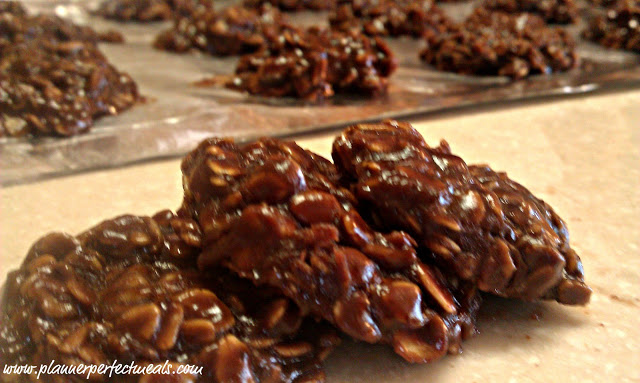 Printable Recipe
These are so yummy and quick! So fun and easy for the kiddos to help, too. Enjoy!!
Yield
: 2 to 3 dozen cookies
Prep Time
: 10 minutes |
Cooling Time
: 30 minutes
½ cup (1 stick) butter
2 cups granulated sugar
½ cup milk
4 tablespoons cocoa powder
½ cup peanut butter
2 teaspoons vanilla extract
3 cups quick-cooking oats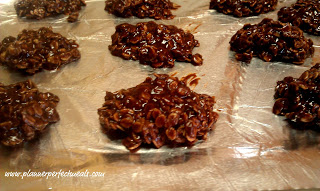 Add the first four ingredients into a 4-quart saucepan and bring to a rolling boil and let boil for 1 minute. Remove from heat and stir in the peanut butter and vanilla until smooth, then stir in the oats.
Drop by heaping tablespoons onto wax paper-lined baking sheets and let cool until set…I put mine in the fridge and it helped them set quicker.