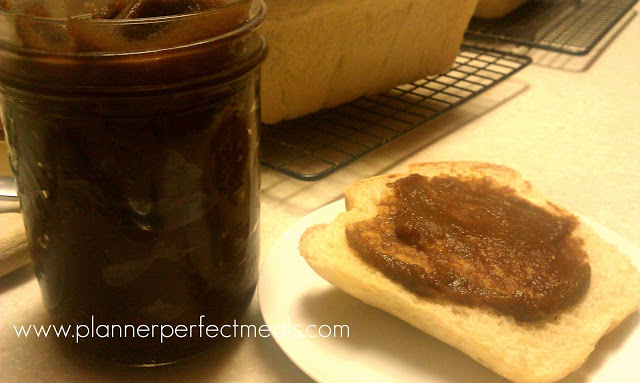 Do you have a friend that you are just nuts about? I do too; and this one in particular who lives up the street from me, is a gem. She's one of those who would do anything for you, her home is always inviting (I just want to kick off my shoes, prop them up and stay awhile). She always has a fresh pot of coffee on and a cake coming out of the oven, and in this case warm toast with her grandmother's pumpkin butter. Yum!
This pumpkin butter recipe is from her and was handed down to her from her grandma. She gave me a try on some toast and it is to die for.
I made up a batch on my baking day when I made my bread; so good!
Give this easy recipe a try and you'll see what I mean.
Grandma Bogus' Pumpkin Butter
In a medium sauce pan combine all ingredients and mix well. Bring to a boil over med heat stirring frequently. Reduce heat and simmer for about 20 minutes or until thick.
Pour into a jar and seal, or refrigerate immediately.
Spread on toast, bagels, or anything you like. Yum!