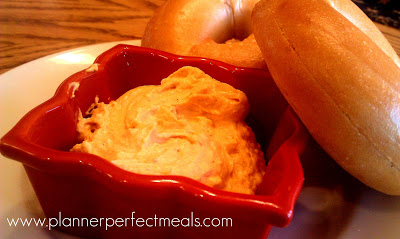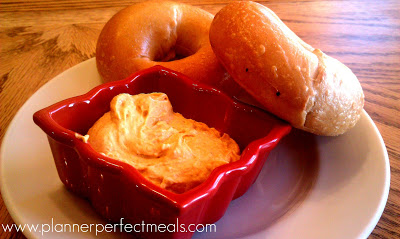 This is so good, so simple and quick to make… plus it's perfect for guests alongside some bagels.

Just watch, this will be another new fave for you, too! Whip some up and tell me what you think!

Printable Recipe
Ingredients:
8 oz. package cream cheese, softened
1/2 cup canned pumpkin
1/4 cup sugar
3/4 tsp. pumpkin spice
1/2 tsp. vanilla

Directions:
Beat all the ingredients in a medium mixing bowl with an electric mixer on medium speed until smooth. Cover and refrigerate for at least 1 hour or up to 24 hours.