I'm totally in this 2- minute, microwave cake stuff, right now and lovin' it!
This cake is over-the-top, good! It is filled with everything you'd ever want to cure that chocolate chip, cookie dough crave, all in one amazing mug. I'm serious, pour yourself a cup of hot coffee, get your other mug out of the microwave after it's kindly told you that your cake is done and put your feet up. Because…you deserve it! But wait, put a scoop of vanilla ice cream on top, first. Now, you can put your feet up and enjoy!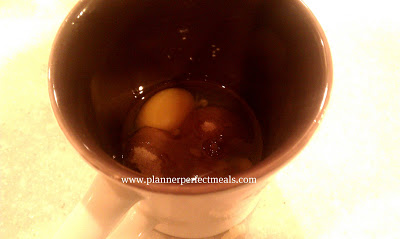 This is the start to a beautiful love affair…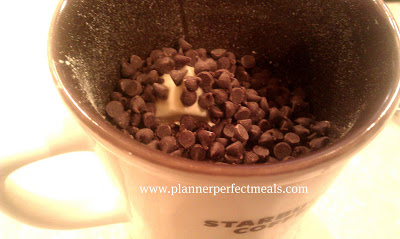 Right before it's to be stirred and plopped in the microwave
Crack an egg into your mug
Add 1/3 cup flour and 1 tbsp. softened butter
Finally, add 3-4 tbsp. mini chocolate chips and stir everything together until all incorporated.
Put in the microwave for about 1 minute and 30 seconds and you've got yourself an amazing treat!
Enjoy my friends. Enjoy.
**Adapted from Babble.com