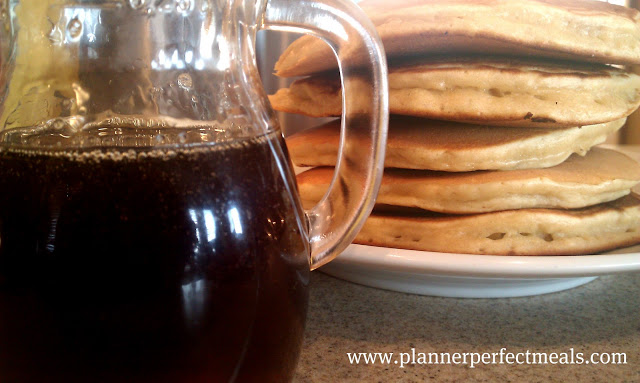 Easy, heathier, and so delicious!
Do you ever make pancakes in the morning and find out to your horror that you're all out of pancake syrup? This has happened to me and guess what? It's the best thing that has ever happened, because the homemade version is better for you, and so delicious! It has a consistency like maple syrup and has a robust flavor of vanilla and real maple! Yum! My kids couldn't even tell a difference and that is a true test; if they don't like it, what's the point in making it, right?
This makes a small amount, so plan on making a bigger batch, store in a large mason jar and keep in your refrigerator. Amazing!
Ingredients
3/4 cup packed brown sugar

1/4 cup sugar
3/4 cup water
1/2 cup light corn syrup
1/2 teaspoon maple extract
1/2 teaspoon vanilla extract
Directions
In a saucepan, combine the sugars, water and corn syrup; bring to a boil over medium heat. Broil for 7 minutes or until slightly thickened. Remove from the heat; stir in maple flavoring and vanilla. Cool for 15 minutes. Serve over pancakes, waffles or French toast.