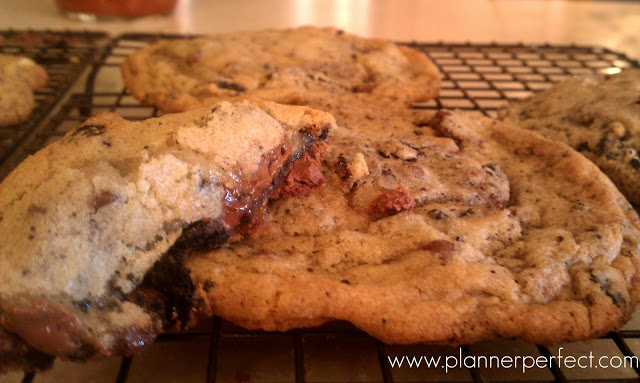 Moist, delicious, and out of control
Who can resist huge chocolate chunk cookies with crushed Oreos throughout? I don't think a single soul…you must try these out for size; your whole family will love them!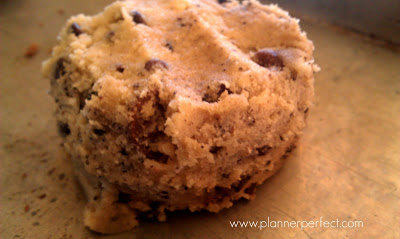 Before they go into the oven! Loaded with Guittard milk chocolate chips and crushed Oreos…yummy!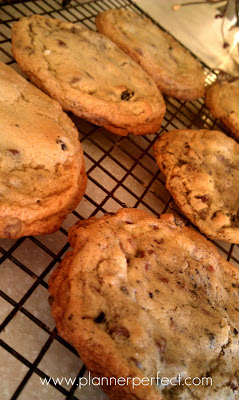 Fresh from the oven…
For this recipe, click here for my traditional chocolate chunk cookies.
Crush about 1 strip of Oreos taken out of the package and place in a plastic Ziplock bag and crush with the backside of spoon.
Add crushed cookies to the chocolate cookie dough batter along with your chocolate chips and follow the cooking directions.


Enjoy!
Jenny