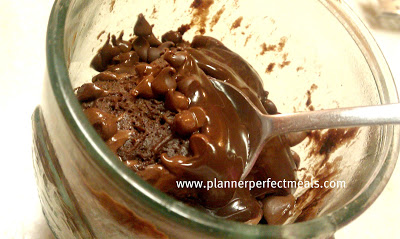 Need a chocolate fix? All you need 3 ingredients and 45 seconds and you've got yourself some serious mug madness…
I know I've been on a sweet mug, kick, lately, but it is so amazing, so fast, and so gooey, and hits the spot every time.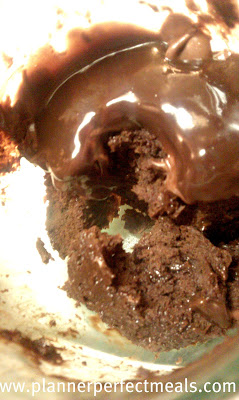 Aerial view. Amazing isn't it?
Here's all you need to do to get your fix:
1 egg
1/4 c. powdered sugar
1-2 Tbsp. cocoa powder (depending on how chocolatey you want your cake)
1 standard-sized mug
In mug, crack egg, add powdered sugar and cocoa powder.
Whisk together with a small whisk until well mixed.
Microwave for 45 seconds, until the cake is cooked through (but not overcooked!) Top immediately with a handful of milk chocolate chips, hot fudge, whipped cream, or ice cream.