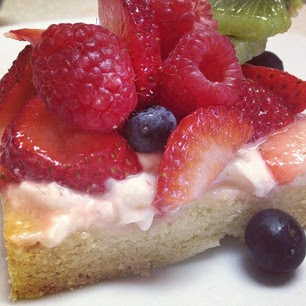 I love fruit pizza and these are perfect for entertaining because they are individual fruit pizzas. A buttery cookie dough, rolled out and cut into shapes, baked off, frosted with the ultimate cream cheese frosting and topped with juicy, delicious fruit! You've got to make this…
PPM tip! Make up butter cookies and bake off, label and freeze; this makes dessert such as this, even easier!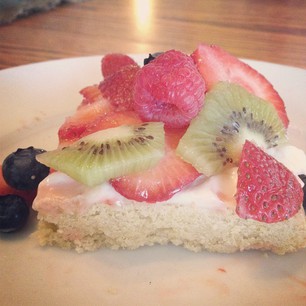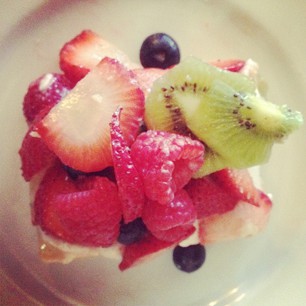 The Steps to Make your Fruit Pizzas…
1 1/2 cups all purpose flour
1 tsp. baking powder
1/4 tsp. salt
1/2 cup butter, softened
3/4 cup granulated sugar
1 egg
1 1/2 tsp. vanilla
flour for rolling out cookies
Combine flour, baking powder and salt in mixing bowl, and set aside
Combine sugar and butter in another mixing bowl. Using mixer on med. speed , beat until well blended
Add egg and vanilla, beat until light and fluffy
Turn the mixture to low and gradually add flour mixture until well blended.
Roll into a ball and wrap with plastic wrap and chill for at least 30 minutes.
To make the individual fruit pizzas:
Take dough out of fridge and flour your work surface
Roll out dough until about 1/4 inch thick
Use a round cookie cutter and make as many cookies as you can and bake in an 400 degree oven for 8 minutes or until lightly golden around the edges
Take out of oven and let cool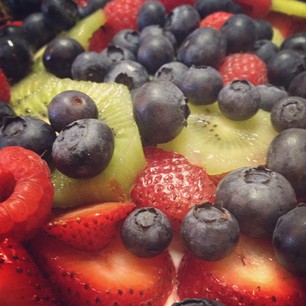 6 oz. cream cheese, softened
In your mixer, beat the cream cheese and butter until whipped. Add your powdered sugar and vanilla and mix until whipped and ready
Prepare and cut fruit of all kinds you'd like on your pizza, such as: kiwi, banana, strawberry, blackberry and blueberries, raspberries and more. Place cut and ready in small pieces in a bowl. Stir lightly to combine all berries.
Place your cooled cookies on a work surface and frost each cookie and top with your mixed fruit
.
Place on a pretty tiered platter or dish and you're ready to enjoy!