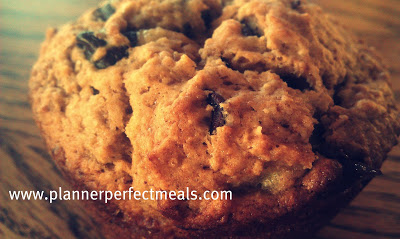 I am dead serious when I say that these are a dream come true…
These large muffins are just what I crave: peanut butter and chocolate; add some banana and you've got heaven!
They are moist, rich, in thanks to the peanut butter, and then you get little surprises of banana and chocolate.
You have to make these. This is another kid friendly food.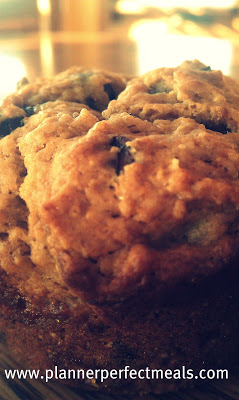 Ingredients:
1 cup all purpose flour
1/2 teaspoon baking powder
1/2 teaspoon baking soda
1/2 teaspoon salt
1/2 teaspoon cinnamon
1/4 cup granulated sugar
1/4 cup packed brown sugar
1/4 cup canola oil
1/4 cup all-natural peanut butter
1 egg
2 very ripe bananas, mashed
1 teaspoon vanilla extract
1/2 cup chocolate chips
Directions:
Preheat oven to 325 degrees. Spray a large muffin tin with non stick cooking spray and set aside. In a large bowl, whisk all dry ingredients together until combined- flour, baking powder, soda, salt, cinnamon and sugars. Create a well in the center and pour in remaining ingredients, excluding the chocolate chips. Mix until just combined. Stir in chocolate chips. Divide evenly in your muffin tin and bake 20-25 minutes or until toothpick comes out clean when inserted. Cool 5 minutes in pan and remove to cooling racks. Serve warm or at room temperature.