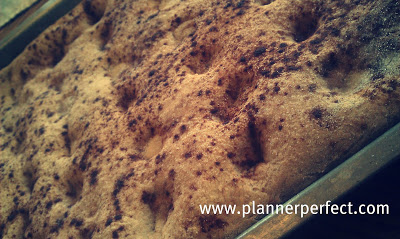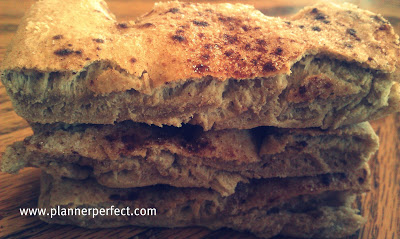 This, my friends, is cinnamon and sugar focaccia bread. Soft, chewy, with a cinnamon sugar explosion of happiness. My kids like to dunk in icing, or you could drizzle it on the top.
2 1/4 teaspoons active dry yeast
1 cup warm water
3 tablespoons honey
2 cups all-purpose flour
1 1/2 cups whole wheat pastry flour
1 teaspoon salt
2 teaspoons cinnamon
2 tablespoons + 2 teaspoons canola oil
1/2 cup granulated sugar (more if desired), mixed with 1 teaspoon of cinnamon above
2-3 tablespoons melted butter
Instructions:
In the bowl of an electric stand mixer fitted with a dough hook attachment, combine water, yeast and honey. Stir a few times to help yeast dissolve, then let sit for about 10 minutes – until foamy. Add in flours, salt and 1 teaspoon cinnamon, and mix so a dough begins to form. While mixing, stream in 2 tablespoons of canola oil. Mix until a ball of dough forms (about 2-3 minutes), then "knead" on low speed for 5-6 minutes. If dough becomes too sticky, add a bit more flour. I did not find that necessary.
After kneading, remove dough and form into a ball with your hands. Brush a large bowl with 1 teaspoon of canola oil and add the dough, turning to coat. Place in a warm area and cover with a slightly damp towel to rise for 1-1 1/2 hours.
Preheat oven to 400 degrees F.
Brush a 9×13 dish with the remaining canola oil. Dump dough onto a floured workspace and shape into a 9×13 rectangle with your hands. Place into the dish and set back in the warm place, covered, to rise for 15-20 minutes.
Press your thumb into the dough to create indentations (as many as you want, i did about 6 in a row), then brush with melted butter and sprinkle with cinnamon sugar. Bake on the lowest rack of your oven for 15-20 minute. Remove and let cool for 5 minutes, then turn over onto a wire rack or counter top. Brush bottom with melted butter and sprinkle with cinnamon sugar, and let sit for 10 minutes. Flip bread over, and brush with remaining butter and sprinkle with cinnamon sugar again if desired.
Cut and serve!