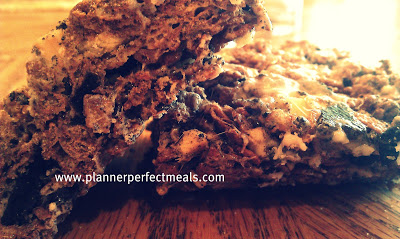 I just love variances of the traditional. And this one is delicious! Cocoa rice krispie cereal, marshmallow, crushed cookies all mixed up, set and cut into bars.
Gooey goodness is the result.
And you know what else I feel good about?
I used a healthy cocoa rice krispie cereal from Whole Foods and sandwich cookies without the awful use of HFCS. These are a treat you can actually feel good about feeding your babes for a snack! YUM!!
Ingredients:
6 cups of cocoa rice krispies
3 tbsp. butter
12 crushed sandwich cookies
1 bag of mini marshmallows
Directions:
Melt your marshmallows on med. heat in a saucepan
Prepare your 9×13 pan by spraying with Pam spray
Crush your cookies by taking them into a ziplock bag, pressing out the air, sealing it, and crushing them by hitting them with a rolling pin. Empty the crushed cookies into a large bowl
Add your cocoa krispies
Now add your melted marshmallows to the bowl and stir quickly to incorporate all the marshmallow throughout.

Spread out onto a prepared pan and wait until set; about 15-20 minutes.
Or just eat it right from the pan as it is gooey and totally unset with all its glory!!!

Enjoy my friends. Enjoy.