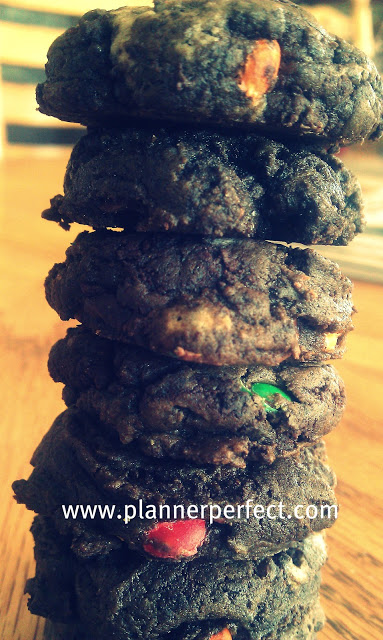 Chocolate Chocolate Chip M&M Mini Cookies
These are the best little cookies
Ever
They taste like a brownie with the added benefits of being round with mini M&Ms and chocolate chunks
Ingredients:
4 sticks of softened butter
1 bag of M&M mini candies
2 bags of good quality chocolate pieces such a Guittard (my personal fave)
Directions:
With a large paddle attachment in your mixer combine the butter and sugars until light and fluffy. Add the eggs and mix until just combined. Add your dry ingredients and mix until just combined. Stir in the chocolate chips.
With a small cookie scoop drop scoops of the cookie dough on the cookie sheet evenly spaced apart. There should be 12 cookie drops.
Bake in a 350 degree oven for 7-8 minutes. Do not overbake!
I leave on the cookie sheet to further bake for a couple of minutes until placing on cooling racks.