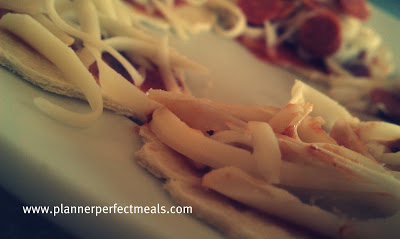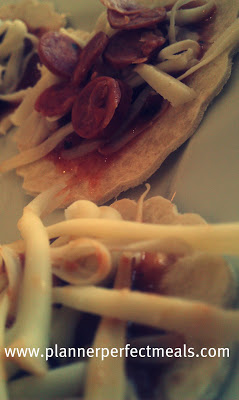 This is our take of the pizza found in Lunchables. They loved it because they could build their own and not waste any time and eat it cold. Every grocery day, my children would beg me for them for lunch so they could enjoy it right when they got home.
I remember it like yesterday.
Older ones would help the younger ones spread on their pizza sauce and sprinkle on the cheese, and they ate every last bite.
My children made this up and all of them love it. It's easy, fun, they build it themselves, it's cold, and a kid favorite.
This is kid friendly food
Make small circles using a cookie cutter, kids love this part, and place on a large plate or baking sheet (depending on how many you make), have the kids spread a small dollop of pizza sauce and top with shredded mozzarella and pepperoni. Let sit in your freezer until nice and cold; about 15- 20 minutes.
Take out and serve! Your kids will love them…
**My older ones use the whole tortilla for their cold pizza.
Other variations include: pan frying the small cut circle tortillas until puffed and browned on both sides, top with your toppings and then pop under the broiler for 1 minute or less, until the cheese just melts**