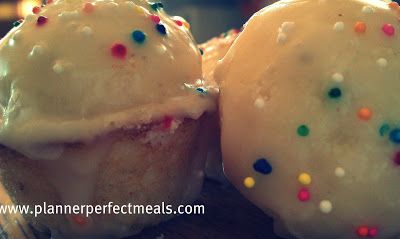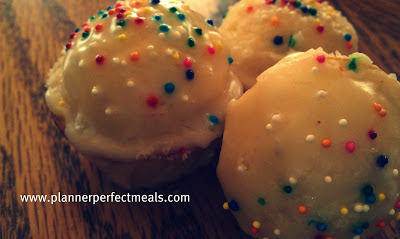 Little touch of fresh nutmeg make these super delicious!
My kids loved these mini cake donuts that I shaped into muffins. Instead of the mini donuts, I made them into mini muffins, glazed and sprinkled the tops and my babes screamed with delight. These are light and fluffy with a touch of nutmeg and baked. Simple, easy, and delicious!
1¼ cups cake flour, sifted
½ cup granulated sugar
1¼ tsp. baking powder
1/8 tsp. ground nutmeg
¾ tsp. salt
½ cup buttermilk
1 egg, lightly beaten
1½ tbsp. butter, melted
Instructions:
In a large mixing bowl, sift together flour, sugar, baking powder, nutmeg and salt. Add buttermilk, egg and butter and stir until just combined. Fill each donut cup approximately one-half full.
Bake 4–6 minutes or until the top of the donuts spring back when touched. Let cool in pan for 4–5 minutes before removing. Finish the donuts with glaze, sprinkles, or cinnamon sugar.