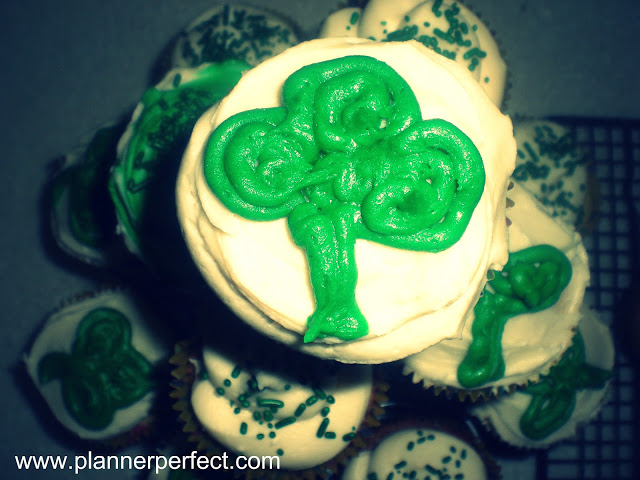 St. Patrick's Day Cupcakes
These cupcakes are delicious! You can make virtually any cupcake you want and decorate it according to your celebration. I made a strawberry cupcake using fresh chopped strawberries and a cream cheese frosting. For the shamrock shapes I just used Wilton's
green icing and used one of their tips that fit right onto the tube. Easy and fun!
I love my, Crazy about Cupcakes
, cupcake book. I am inspired every time I look in it. These cupcakes came from this book…enjoy!
1 stick butter and room temperature
1 1/2 cups all-purpose flour
1 1/2 fresh strawberries, sliced
Preheat the oven to 350 degrees. Insert liners into a medium cupcake pan.
In a large bowl cream together the butter and sugar with an electric mixer on medium speed until fluffy, 3-5 minutes. Add the eggs one at a time. Beat well after each addition.
In a separate bowl combine the flour, baking powder, and salt
Add the dry ingredients to the creamed mixture, alternating with the milk. Mix for 3 minutes. With a rubber spatula, fold in the vanilla and strawberries.
Fill the cupcake liners on e-half to three-quarters full. bake for 20 minutes or until a toothpick inserted in the center of cupcakes comes out clean. Cool cupcakes in the pan.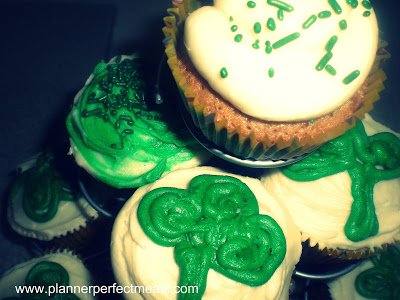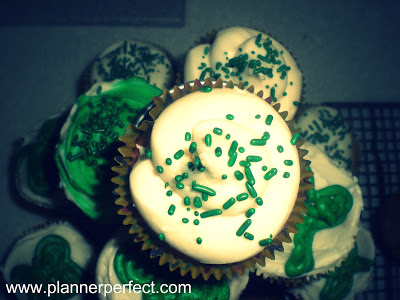 2 3-oz. pkgs cream cheese
1 stick of butter, softened at room temperature
beat the ingredients in a mixer with the whisk attachment. Whip until fluffy. Using a pastry bag and snipping the corner, you can pipe on your icing. To make the shamrock, smooth with a knife, first to adorn your art!