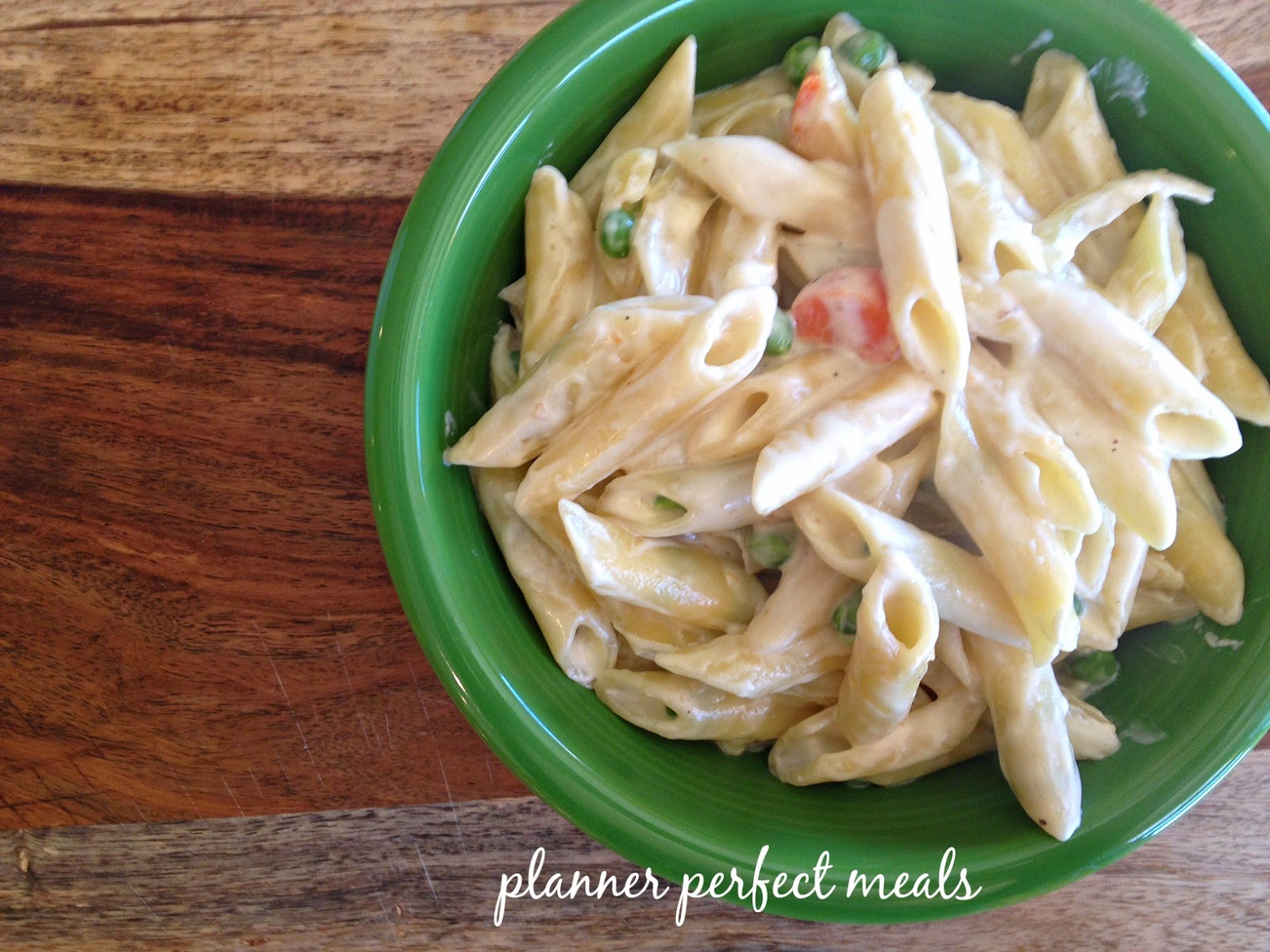 We like to go crazy sometimes and change-up our pasta like this mostaccioli version above…
This is kid friendly food at its finest…farfalle bow-tie pasta, peas and carrots, and they are all wrapped in a cream cheese and mascarpone cheese, blanket.
You and your family are going to love this go-to meal every time.
3 cups dried farfalle pasta (little bow-tie pasta…kids love them!)
2 carrots, peeled cut in half lengthwise and then cut lengthwise again, then turned and diced into small bite-size pieces
2 cups thawed, frozen peas
Boil your pasta until soft (a little longer than al dente for children, about 8 minutes)
Meanwhile cook your onion and carrot in olive oil for about 1-2 minutes. Add your chicken broth and cook until nice and soft (about 5 minutes).
Add your cooked pasta straight from the boiling water, straining by using a spider, and tossing with your carrots and onions. Add your thawed peas, cheeses, and salt to taste. Cook over medium heat until your cheeses melt and everything is creamy and delicious. Use some of the left over pasta liquid to thin your cheese sauce if need be.
Pour onto a nice serving platter, garnish with freshly chopped basil, and serve family style.
Serve with a side salad and you've got a delicious kid-friendly dinner!