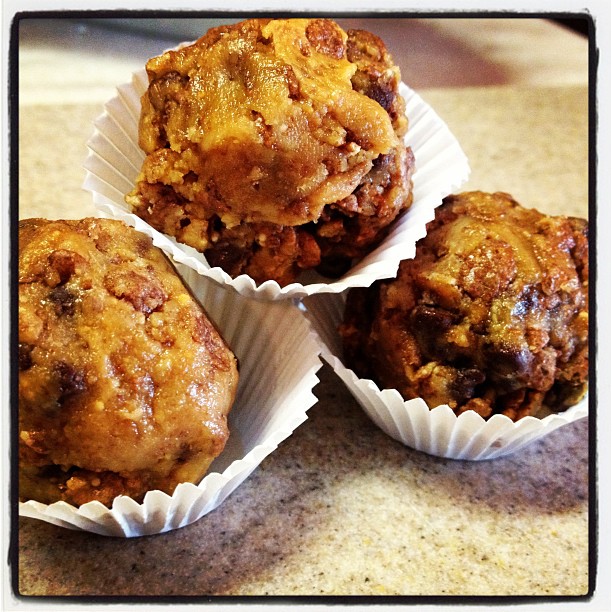 These are so good! And if you're a peanut butter fan, like me, you will make these as your go-to snack. My kids love them, too, and the best part is that they are very good for you. I used a natural cocoa krispie cereal from Whole Foods, raw honey, and natural peanut butter; you know the kind with just peanuts and salt. You and your family will love this peanut butter crispy protein snack!!
PRINT ME
Enjoy friends!
Ingredients:
2 cups cocoa krispie cereal (I used an all natural rice krispie cereal)
1 cup all natural smooth peanut butter (could use crunchy, too)
1/2 cup raw honey
1/2 mini chocolate chips (optional)
Directions:
Put all the ingredients in a stand mixer and mix until all incorporated. Using a small cookie scoop, scoop your small balls onto a cookie sheet and smooth out with your hands to make a smooth ball. Place the baking sheet in your freezer to set, about 15 minutes. Keep in your fridge for a pop-in-your-mouth, snack that is very good for you!