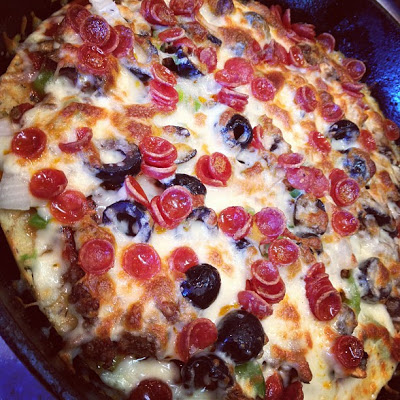 The Best Gluten Free Pizza Around…
This pizza is so good and perfect for families that need to watch their diet of all gluten or avoiding flour and sugars like me. It is made simply, easily, with only a few ingredients. I put my crust in a cast iron skillet until nice and golden brown; mimics corn bread a little bit but oh so, good! It has cheese and herbs and is packed with flavor.
Look no further for your pizza crust with no flour…you've just found it!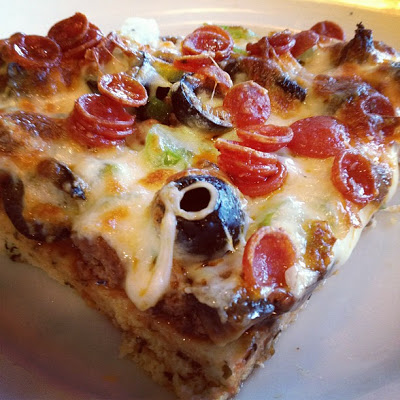 My homemade sauce, loaded with toppings and oozing with mozzarella and Parmesan cheese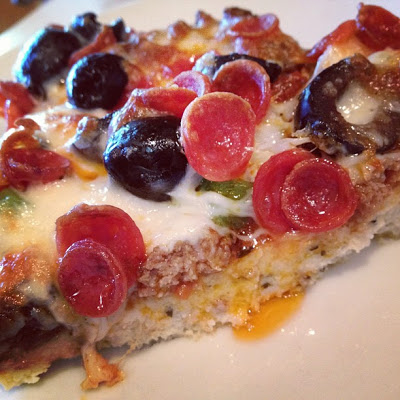 Delicious! I don't feel like I'm missing out on a regular crust at all! And your kids will love it, too. It holds together well just like a regular crust and is crispy on the bottom from the cast iron skillet
1 cup Almond Flour
1/4 cup Parmesan cheese, grated
1 tsp Oregano
1/4 tsp Black Pepper
1/4 tsp Garlic Powder
2 Eggs, beaten
2/3 cup Whole Milk or Cream
Preheat oven to 400*. Combine dry ingredients together, breaking up lumps. Add milk and eggs and mix well. Pour into greased pan with edges (I used a medium, seasoned cast iron skillet). Bake for 20-25 min. Top with sauce and desired toppings, then broil to melt cheese and heat toppings.