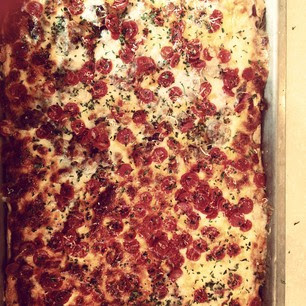 I've been busy baking up some gluten-free recipes because I'm trying to make the switch for some of my family. This pizza is awesome and all I did was use King Author Pizza mix and add a bunch of herbs when mixing the batter.

This gave it tremendous flavor! And my kids didn't even realize it wasn't my traditional pizza crust! That's saying something let me tell you. The sauce helps make it very flavorful and the herbs I put in the crust make it taste divine…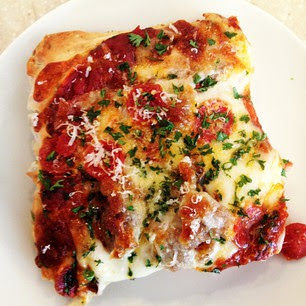 my herbal twist just made it…along with my flavorful homemade sauce and toppings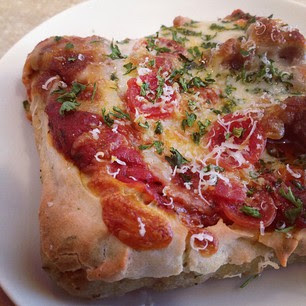 my 4-yr. old loved it and couldn't tell it apart from his flour pizza friend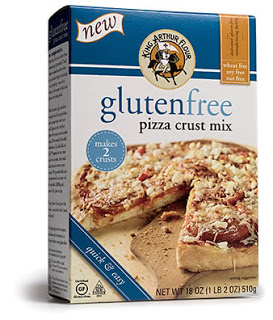 Make up the pizza mix as directed. When in the last stages of mixing the dough, add about a tbsp. of each: parsley flakes, granulated garlic, basil and oregano.

Let rise and bake according to directions.

Use my pizza sauce…this makes it amazing (I'm not kidding).

To finish off… I love sprinkling with a little parsley for that color pop and some Parmigiano Reggiano cheese.

Enjoy my gluten free friends!