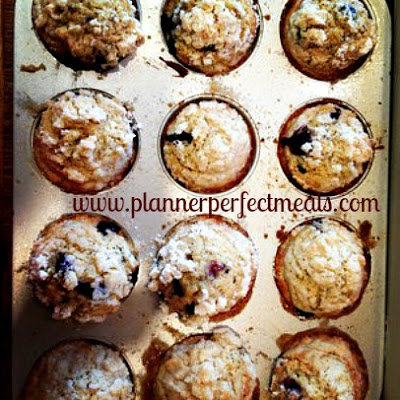 When I plan a day to invite my girlfriends over for some much needed girlie time, I immediately start dreaming-up what I'd love to serve them.

I adore baking-up, cooking-up, and serving-up, foods to my friends and family!

I can't help it.

It's an addiction.

A good one. That everyone benefits from.

I was envisioning a lemon poppyseed muffin with a antipasto salad…and experimented with a few recipes.

I didn't like a few of the recipes I tried. Some tasted, okay, some tasted good but looked bad.

I needed a killer recipe. Only the best get shared on this site.

I found one. Look no further. Joy the Baker did it for me and her muffins are the bomb! They have a streusel and blueberries! Yummy!

Make these on your baking day. Make a zillion.

Feed your friends, stuff your face and then freeze any, if any, leftovers to pull out on the quick.

Your new, go-to lemon poppyseed muffin recipe, has arrived.

Now go get your apron!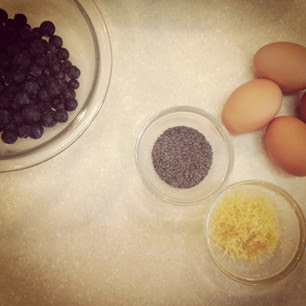 PRINT MEIngredients:


7 tablespoons unsalted butter
1 teaspoon pure vanilla extract
1 1/2 cups all-purpose flour
1 1/2 teaspoons baking powder
1 1/2 cups fresh blueberries
3 tablespoons unsalted butter
1/2 cup all-purpose flour
3 tablespoons granulated sugar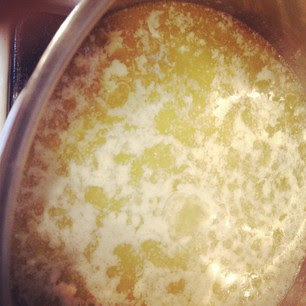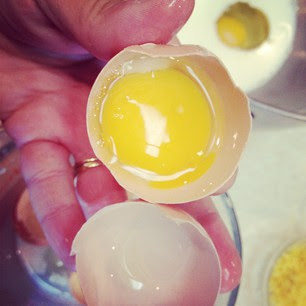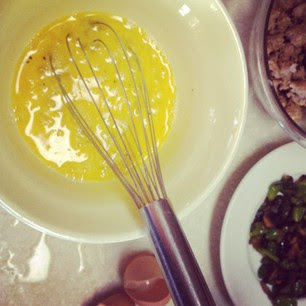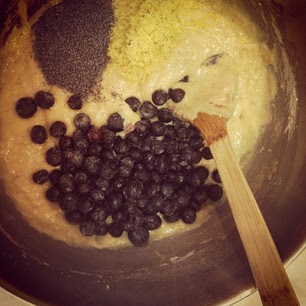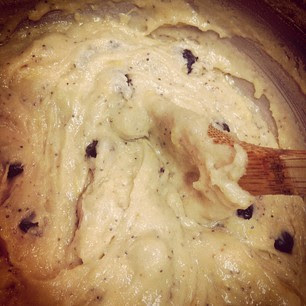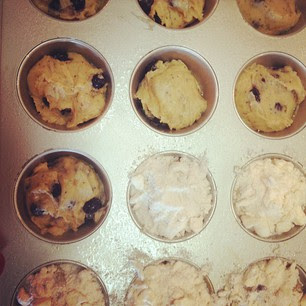 Place a rack in the upper third of the oven and preheat oven to 375 degrees F. Line a muffins pan with paper or foil liners, set aside.
Melt butter in a small saucepan over medium heat. Keep an eye on the butter. It will melt, froth, and begin to crackle. That's the water cooking out of the butter. The crackling will subside and butter will begin to brown fairly quickly. Remove from heat when butter solids become a medium brown color and butter smells slightly nutty. Immediately pour hot butter into a small bowl, or the butter will continue to cook in the hot pan. Allow to cool slightly.
In a medium bowl, whisk together milk, egg, yolk, and vanilla until combined. Add browned butter and whisk to combine.
Whisk together flour, sugar, baking powder, and salt in a medium bowl. Add milk mixture all at once to the flour mixture and stir gently to combine. Gently but thoroughly fold in the lemon zest, poppy seeds, and blueberries. Divide batter among prepared muffin cups.
Combine all ingredients in a bowl and rub together with clean fingertips until crumbly. Sprinkle topping evenly over the muffin batter in cups.
Bake muffins 18 to 20 minutes until golden and crisp and a skewer inserted into the center of a muffin comes out clean. Cool muffins in the pan for 15 minutes before removing. Serve warm or at room temperature.
Muffins will last, at room temperature in an airtight container, for up to 3 days.
Enjoy my friends, enjoy!