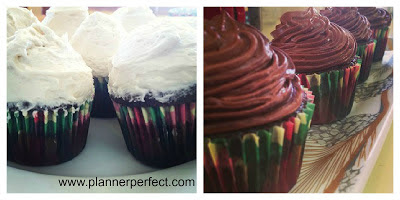 My daughter, Bella, has her monthly, book club today and making a special treat together for after much thought-provoking discussion, is a must.
Today is our chocolatey, moist cupcakes with chocolate and vanilla buttercream frosting.
My book worms holding the Kingdom Keepers book read in October
We're reading about the American Girl, Addy, born in the civil war era who tries to escape slavery. I love hosting book clubs; it inspires girls to read. Bella looks forward to each book and each book club day. She's dressed-up, book discussion questions in hand that she had hand-written with much thought, and loves greeting all her BFF's at the door.
With much giggling and times of seriousness, we have a good time dissecting what we read, what we loved about each of the characters, what we'd do in the same situation and we love discussing the ending in full detail!
For more information on hosting a book club for girls, click here.
These cupcakes are going to hit the spot after this book discussion. Here is my recipe for the most moist cupcake in the world, topped with the most delicious and quick buttercream frosting:
Adapted from the Hershey Cocoa Box (the best recipe I've tried)
Makes a little over 2 dozen cupcakes or one 2 layer cake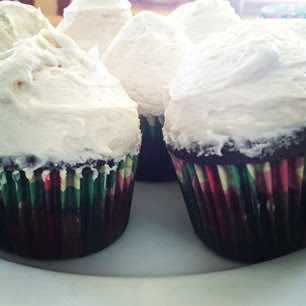 vanilla buttercream frosting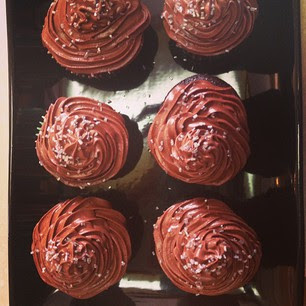 chocolate buttercream
Ingredients:
1 3/4 c. all-purpose flour
Directions:
Heat oven to 350 degrees. Get your cupcake liners in your cupcakes tins. Combine dry ingredients in large bowl. Add eggs, milk, oil, and vanilla; beat on med. speed 2 min. Stir in boiling water (batter will be thin). Pour into pans.
Bake 30-35 or until wooden toothpick inserted in center comes out clean. Cool 10 minutes; remove from pans to wire racks. Cool completely.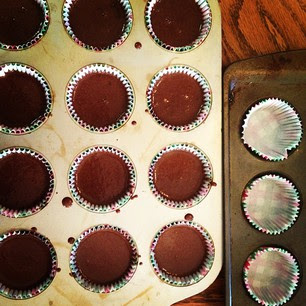 right before the oven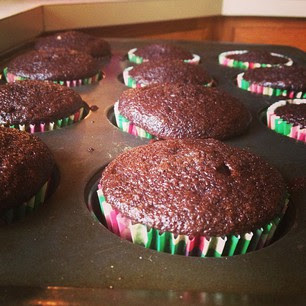 let cool before frosting
Chocolate buttercream frosting:
Ingredients:
Directions:
Melt butter, stir in cocoa. Alternately add powdered sugar and milk, beating on med. speed to spreading consistency. Add more milk if needed. Stir in vanilla.
Vanilla buttercream frosting:
Ingredients
3 cups confectioners' sugar

1 cup butter

1 teaspoon vanilla extract

1 to 2 tablespoons whipping cream
Directions
In a standing mixer fitted with a whisk, mix together sugar and butter. Mix on low speed until well blended and then increase speed to medium and beat for another 3 minutes.
Add vanilla and cream and continue to beat on medium speed for 1 minute more, adding more cream if needed for spreading consistency.