These, my friends, are the copycat recipe for the Girl Scout Thin Mints, and they are delicious! I made mine bigger than the original, kept mine in the freezer like the original, and they are a hit!!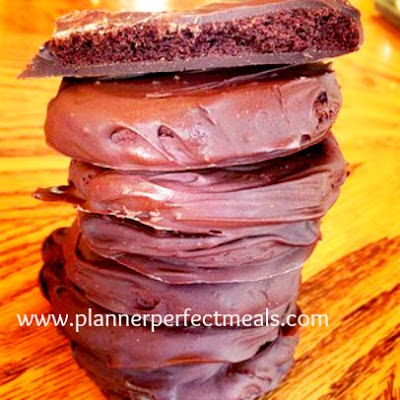 1 cup (2 sticks) unsalted butter, softened
1 cup powdered sugar
1 teaspoon vanilla extract
1 cup unsweetened cocoa powder
3/4 teaspoon salt
1 1/2 cups all-purpose flour
Mint Chocolate Coating:
2 cups semi-sweet chocolate chips
1 1/2 teaspoons peppermint extract
In a large mixing bowl, beat butter until light and fluffy. Add powdered sugar and mix until combined. Mix in vanilla, salt and cocoa. Add flour and mix until combined, but slightly crumbly. Chill dough in the refrigerator for 20 minutes. Remove dough from the fridge and knead a few times on a lightly floured surface to warm up.
Preheat oven to 350 degrees. On a lightly floured surface, roll out dough to 1/8″ in thickness. Use a 1-1/2″ cookie cutter to cut circles of dough (or whatever shape or size you prefer). Place cut circles on a baking sheet lined with parchment paper. Bake cookies for 9-10 minutes, or until edges are set. Let cookies cool completely.
After cookies are cool, place chocolate chips in a microwave-safe bowl.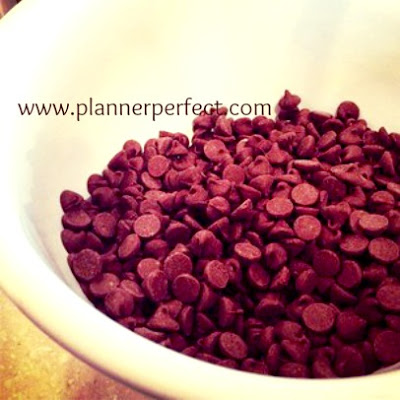 Microwave in 30-second increments until melted. Stir in peppermint extract until smooth. Place cookies in the chocolate one at a time, using a fork to flip and lift cookie out of the chocolate. Transfer the chocolate covered cookie to a baking sheet lined with wax or parchment paper. Repeat with remaining cookies. Let chocolate harden before serving. You can place cookies in the refrigerator to set the chocolate faster.