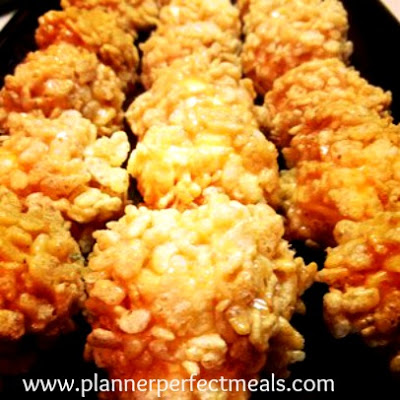 These are so yummy!

I was first introduced to these at my girlfriends house and I think I popped about 20 of these creamy yet crispy delights in my mouth before my stomach even registered their presence.

So naturally I made these for my daughter, Bella's, book club and the girls went crazy. Take them to any function, serve them at home for fun; guaranteed they'll always be a hit!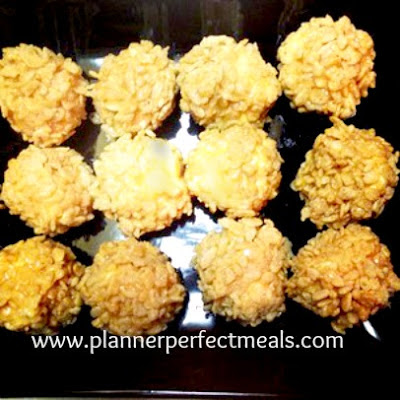 **fun variances are to add green food coloring to the caramel mixture for St. Patty's day and pink for Valentines!***

PRINT ME

Ingredients:

1 (10 ounce) package kraft large marshmallows, frozen in freezer overnight
kellogs Rice Krispies

1 (14 ounce) package caramels

1/2 cup butter

1 (12 ounce) can sweetened condensed milk

Directions:

Put caramels, butter, and sweetened condensed milk into a saucepan and cook on low heat, stirring constantly until melted together.

Remove from heat.

Dip frozen marshmallows into the mixture, then immediately roll in Rice Krispies.

Let them cool on wax paper.

Store them in the refrigerator.