I'm not going to lie. These are over-the-top insane good!! By simply following my white sandwich bread recipe on your next baking day, you can whip these up by simply spreading some Nutella, rolling, cutting into 1 inch rounds.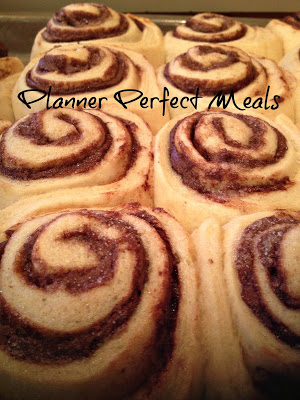 Make these rolls out of this amazing white sandwich dough recipe

So delicious! A great variation to my cinnamon rolls or raisin cinnamon rolls.

Ingredients:
Nutella
2 tbsp. granulated sugar
Baking sheet

Directions:
These directions are for using half of the white sandwich dough, making approx. 8-10 rolls.

Following the white sandwich bread recipe and after its second rise, roll out into a 6×12 rectangle and spread a thin layer of your Nutella leaving a 1-inch border. Roll-up jelly roll fashion and pinch close. Cut into 1-inch rounds using a serrated knife and placing on a greased baking sheet leaving room between each other.

Cover and let rise in a warm place for 30 minutes until slightly risen. Sprinkle with granulated sugar and place in 350 degree oven for about 15 minutes and golden brown.