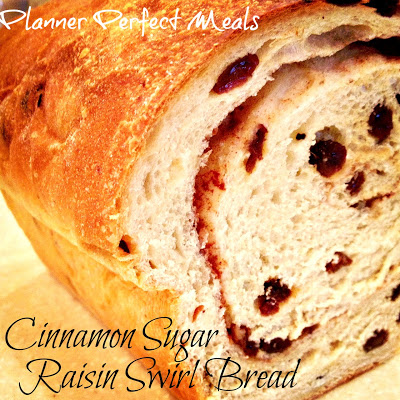 I grew-up making this bread since I was fourteen years old and can make it with my eyes closed. It is so easy, so delicious , and so versatile! With my white sandwich bread recipe you can make raisin bread, cinnamon rolls, Nutella rolls; almost anything!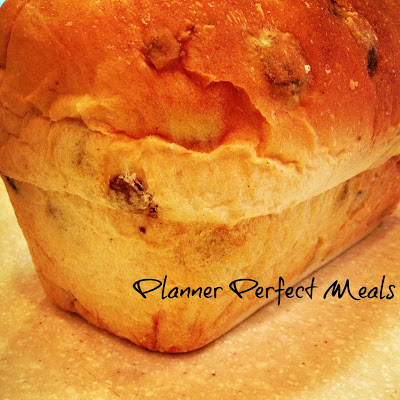 Ingredients:

2 cups raisins
2 tbsp. softened butter
1-2 tbsp. cinnamon
2-3 tbsp. granulated sugar

Makes 2 loaves

Directions:
Follow the white sandwich bread recipe adding the raisins to the white bread recipe along with the second round of flour. On its second rise, roll out to about a 1/4 inch rectangle: about 6 inches high and about 12 inches wide. Spread with softened butter, a sprinkling of cinnamon, and sugar. Beginning at the longest end toward you, roll up tightly and pinch close at the end. Slightly roll under the two ends pinching together and place into a greased loaf pan.

Cover and let rise in a warm, draft-free place for about 30 minutes. Bake in a 350 degree oven for 40 minutes until golden brown.

Take out of pan and let cool on a cooling rack.

Variation Tip:
This white sandwich bread makes 2 loaves. You can cut the dough into two equal portions to make any of the following variations:

White bread
Raisin bread
Cinnamon rolls
Nutella rolls
raisin cinnamon rolls

Click here for my Breakfast Baking Day Madness, tip, that will keep you organized for up to 2 weeks of wholesome, quick breakfasts.