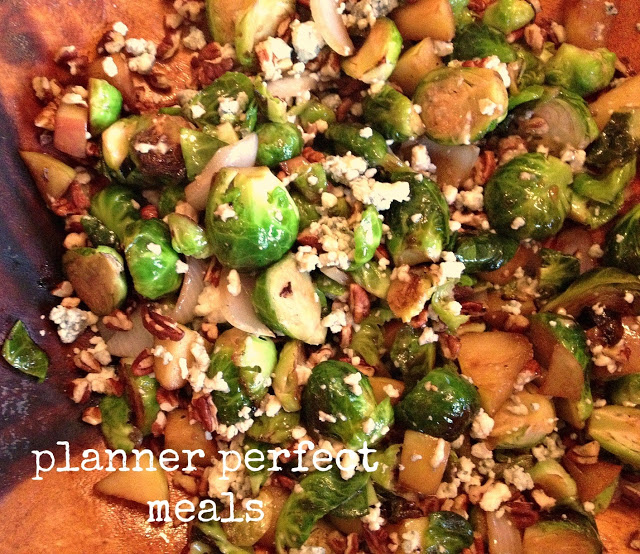 This brussels sprouts dish is so delicious! Pan-seared brussels sprouts and apples, pecans, onions and gorgonzola all dressed in a maple syrup and balsamic glaze.

I darn near ate the whole dish by myself.

If I didn't need to leave my husband some, I would have. Hey, there is no shame in that. This dish is healthy!

Perfect to make for the holidays, switching out the apples for fresh cranberries. Yummy!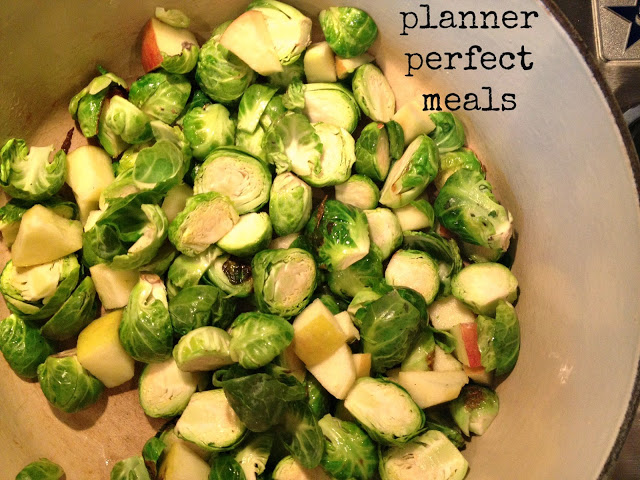 Modified from Rachel Shultz
PRINT ME

Ingredients:
1 pound brussels sprouts, de-stemed and halved

1 apple cored and diced

⅓ cup gorgonzola cheese, crumbled

⅓ cup pecans

1/2 onion, diced

1 tablespoon maple syrup

1 tablespoon balsamic vinegar

Olive oil

Salt & pepper
Heat skillet with drizzling of olive oil over medium heat. Season brussels sprouts with salt & pepper and combine with apples in skillet.

Cook sprouts and apples for 8-10 minutes, until apples are softened and sprouts become tender. Add balsamic vinegar and maple syrup. Stir to coat and remove from heat.

Toss sprouts, apples, and pecans in a large bowl. Top with gorgonzola and serve.