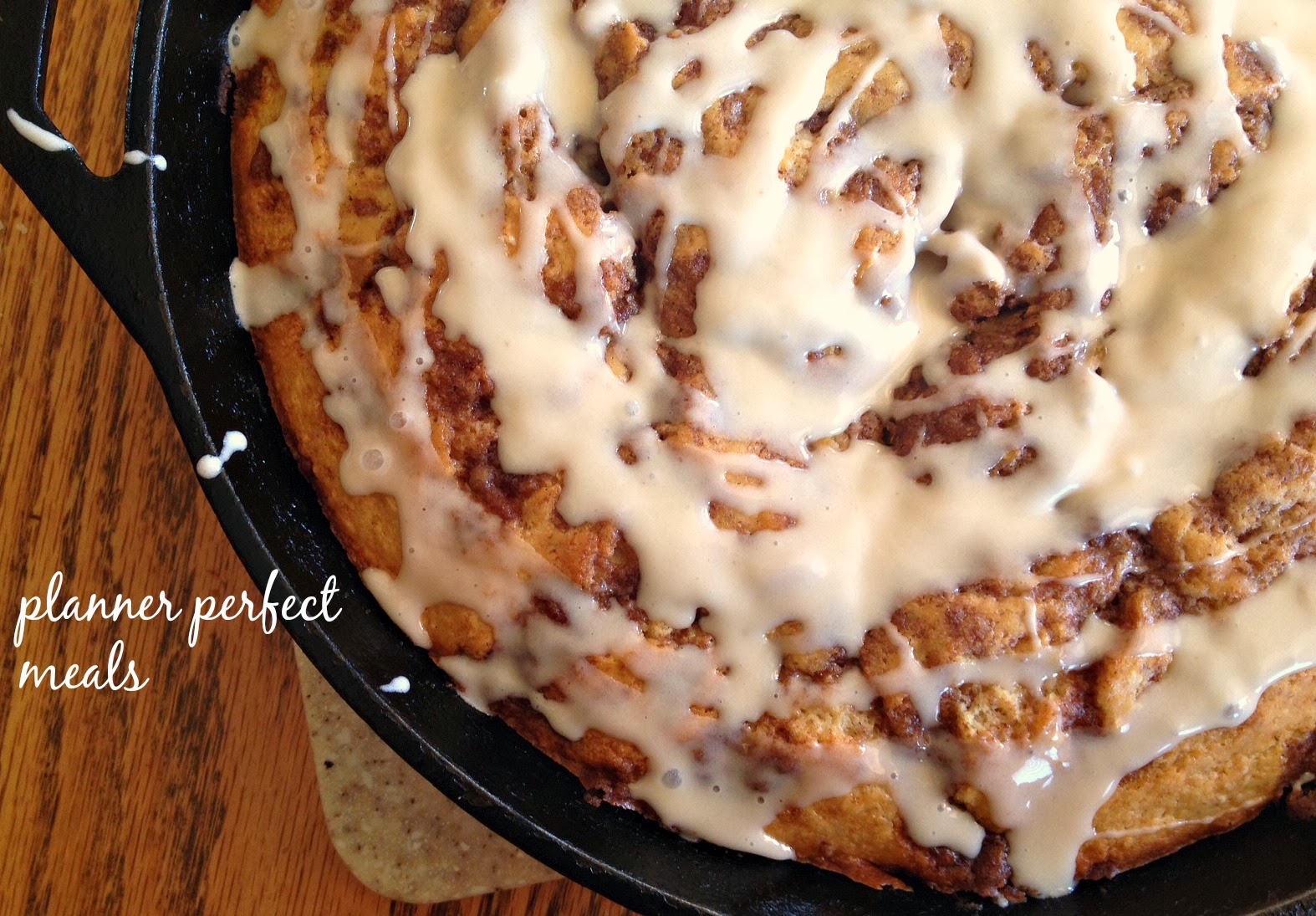 Can you believe the deliciousness? It tastes just as good, if not better, than how it looks! Mmmmm…make this. Like, now.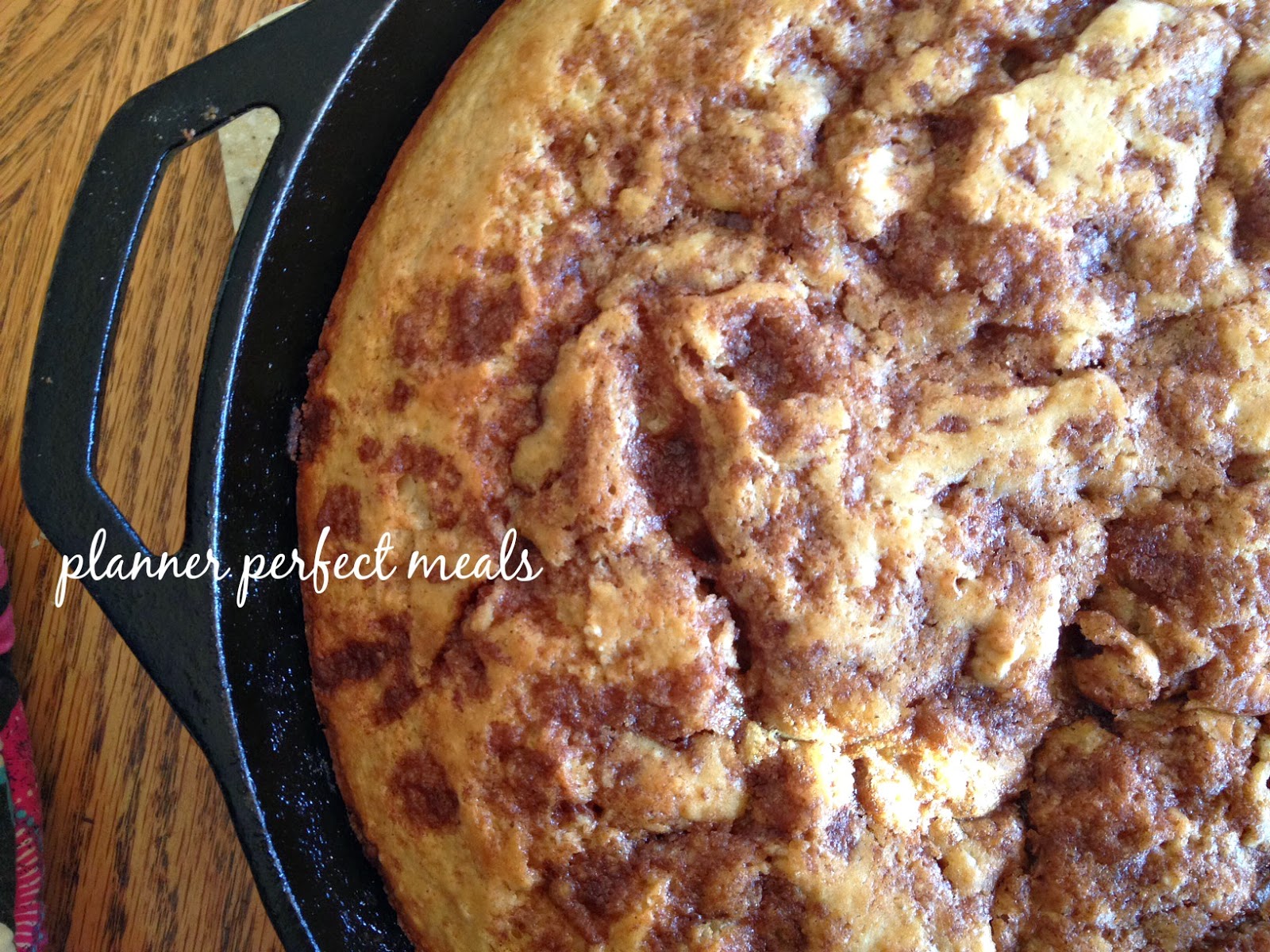 PRINT ME
Ingredients:


1 1/2 cups all-purpose flour
1/2 cup brown sugar, packed
1 TBSP. all-purpose flour
Preheat the oven to 350°F.
Mix all of the cake ingredients together, except for the butter. Slowly stir in the butter and mix just until incorporated (don't over mix). Pour into a greased skillet and spread out evenly. Mix the topping ingredients together until well combined. Drop by spoonfuls evenly over the batter and swirl with a knife. Bake for 25-28 minutes, or until golden brown around the edges.
Combine the glaze ingredients and drizzle over top of the cake while still warm. Serve immediately. Leftover cake can be stored for a couple of days if well-wrapped.