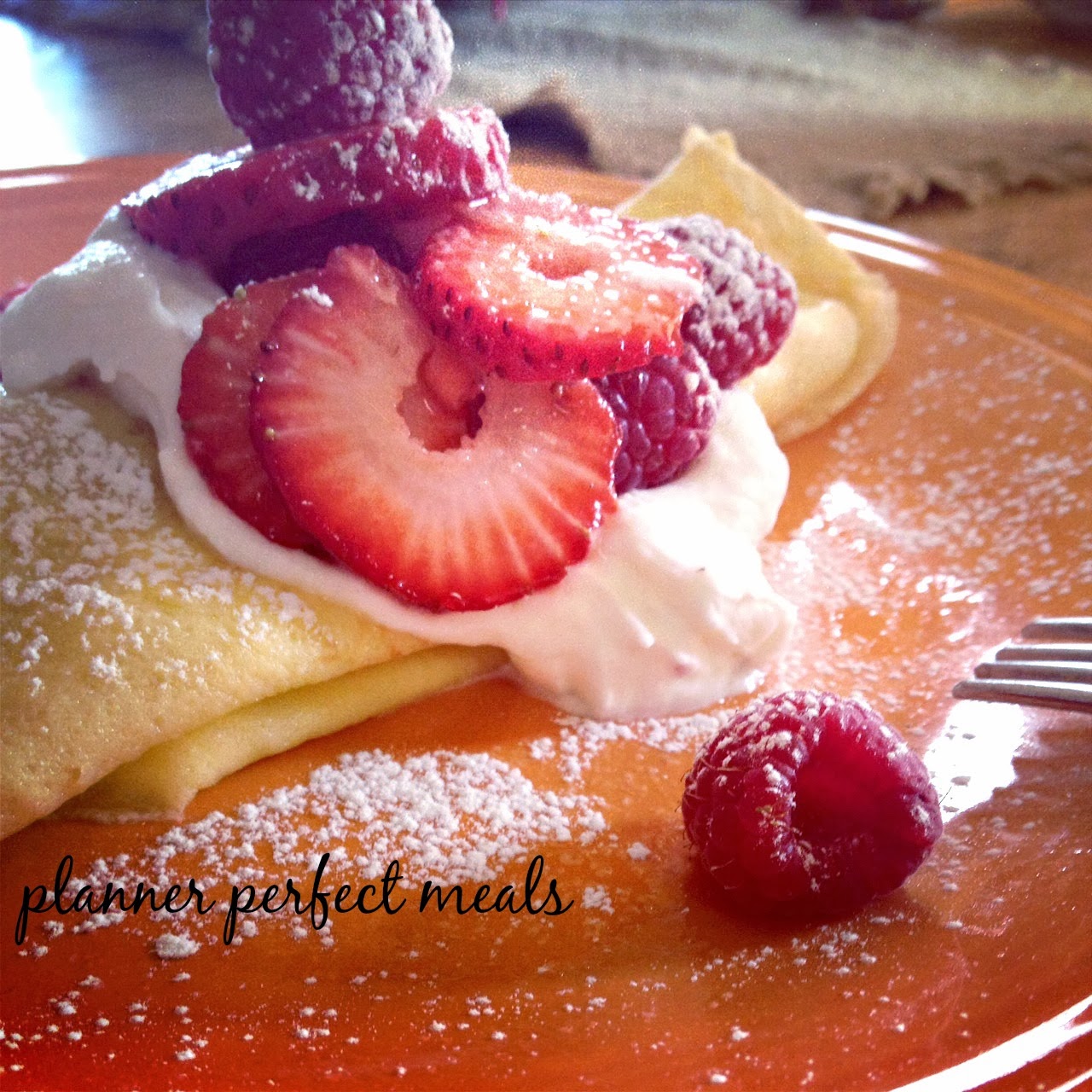 I am in looooove with crepes. You can use them for both savory and sweet dishes and is a snap to make. I mean a snap! Recipes using crepes as a savory dish coming soon, since I'd like to show-off my chicken, cheese, and caramelized onion rendition.

You can also make chocolate crepes. Oooooh how I love chocolate. These taste like a thin chocolate cake wrapped in whatever you choose. Below, I wrapped my chocolate crepe in strawberries, bananas, pecans and filled with homemade lightly sweetened whipped cream. For the finale, I topped with chopped pecans and gave it a white chocolate drizzle. This, my friends, will blow your mind!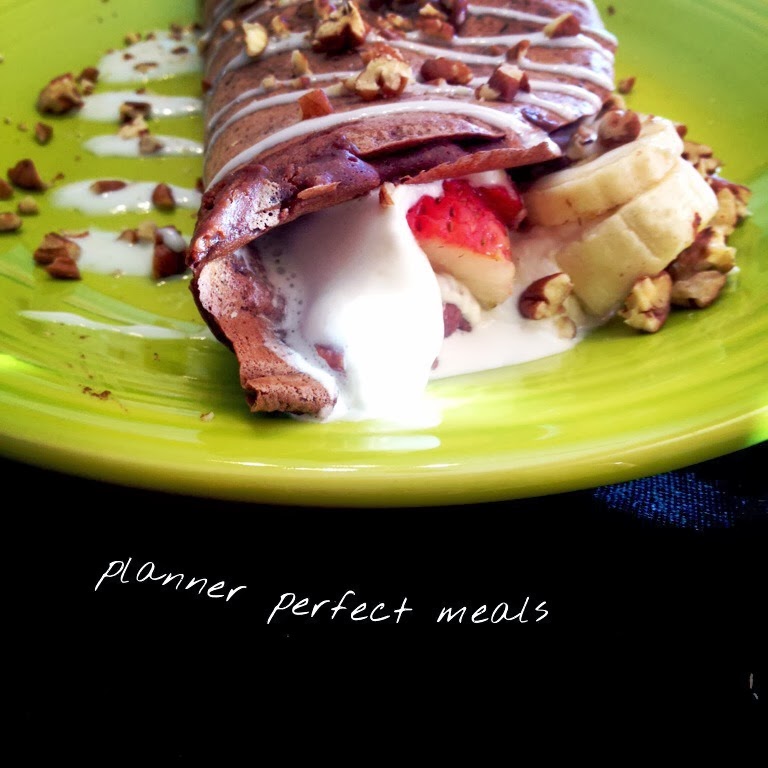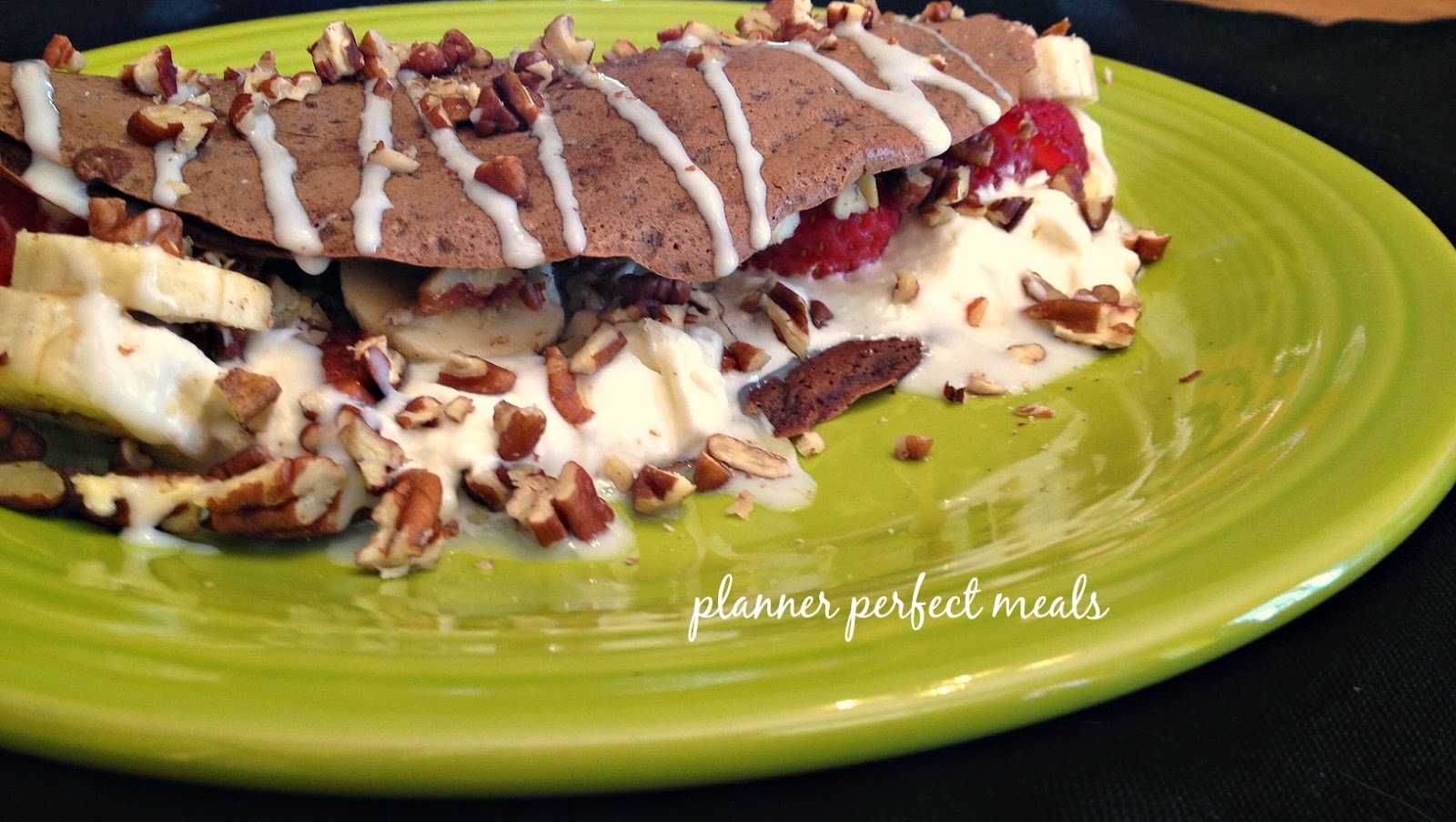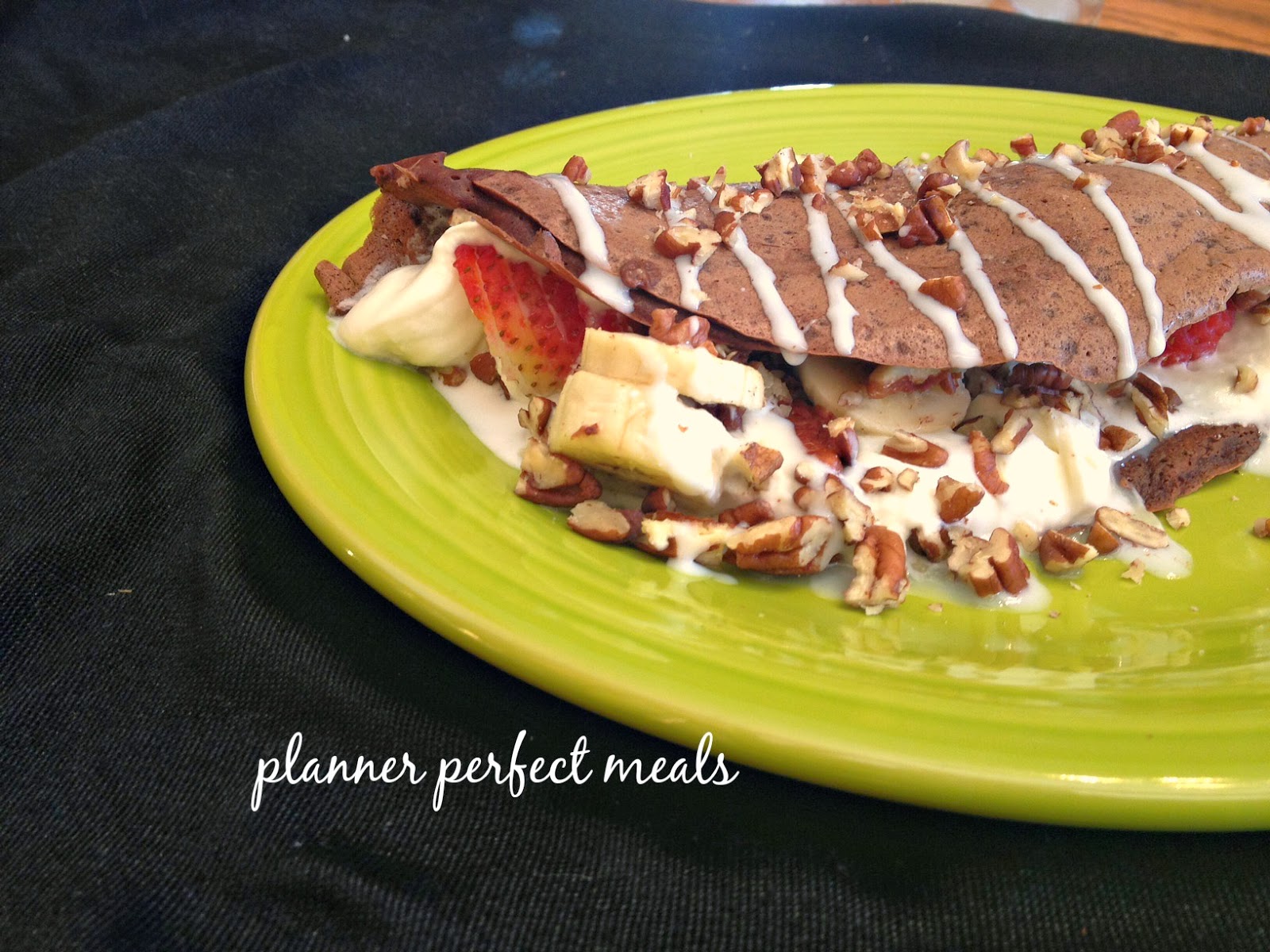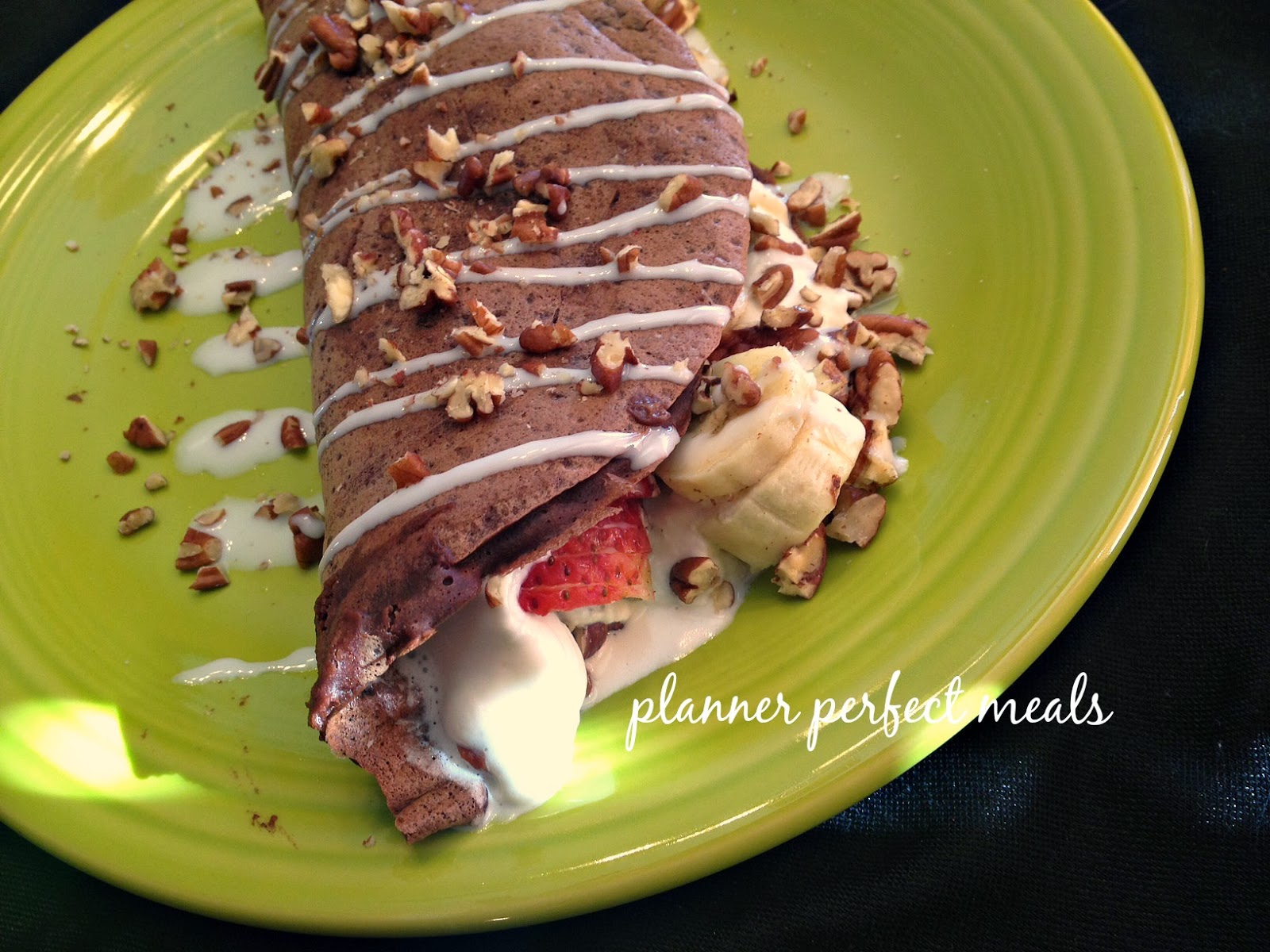 Let's get to the recipes, shall we?

PRINT ME

Original crepe recipe:

1 cup flour
1 tsp. white sugar
3 eggs
2 cups milk
1/4 tsp. salt
2 tbsp. butter, melted


Directions
Sift together flour, sugar and salt; set aside. In a large bowl, beat eggs and milk together with an electric mixer. Beat in flour mixture until smooth; stir in melted butter.
Heat a lightly oiled griddle or frying pan over medium high heat. Pour or scoop the batter onto the griddle, using approximately 2 tablespoons for each crepe. Tip and rotate pan to spread batter as thinly as possible. Brown on both sides and serve hot.
I made up all of them and kept in my fridge to pull out and use whenever I have the craving. I quick heat in the microwave will do the trick to rewarm and fill with your favorite topping.
Chocolate crepes:
1 cup milk at room temperature
1/4 cup unsweetened cocoa powder
3 tbsp. unsalted butter, cut into 12 cubes
Directions:
Combine the eggs, milk, flour and cocoa powder, sugar and salt in a bowl and whisk until the mixture forms a smooth batter.
Preheat a 10-inch nonstick crepe pan or skillet. Melt 1 cube butter in the pan. Add 1/4 cup of batter and quickly tilt the pan to form an even coating of batter on the bottom of the pan. Cook until set, about a minute. Using a heat-resistant spatula, careful loosen the sides and gently flip the crepe over. Cook for 1 minute. Repeat with the remaining batter and butter.
Filling: You can use anything that sounds good to you, that's the fun in making crepes. I filled my original crepe with homemade sweetened cream, sliced strawberries, bananas, raspberries and dusted with powdered sugar.

Chocolate filling: strawberries, bananas, chopped pecans, homemade whipped cream, and topped with more pecans and a white chocolate drizzle.