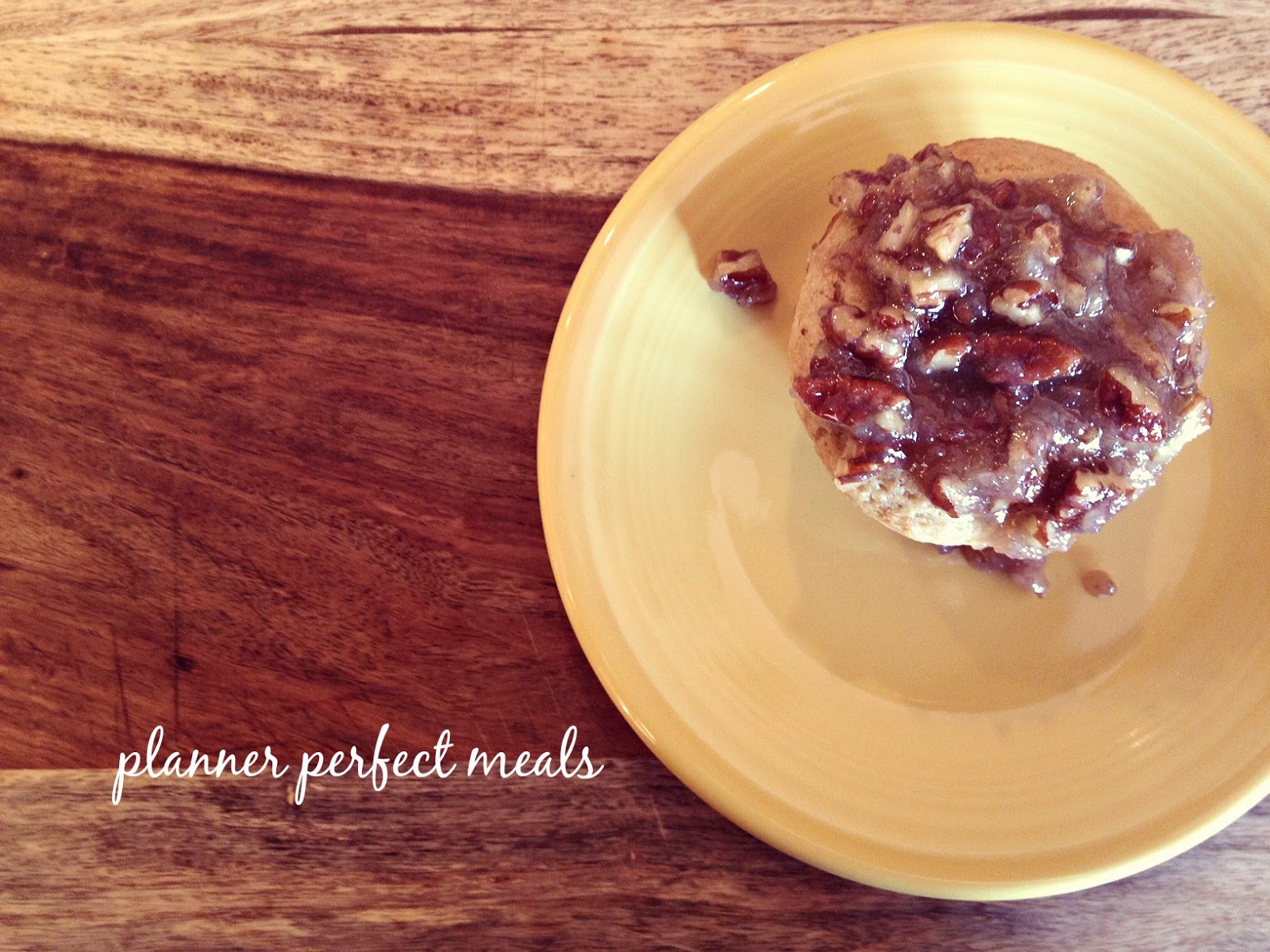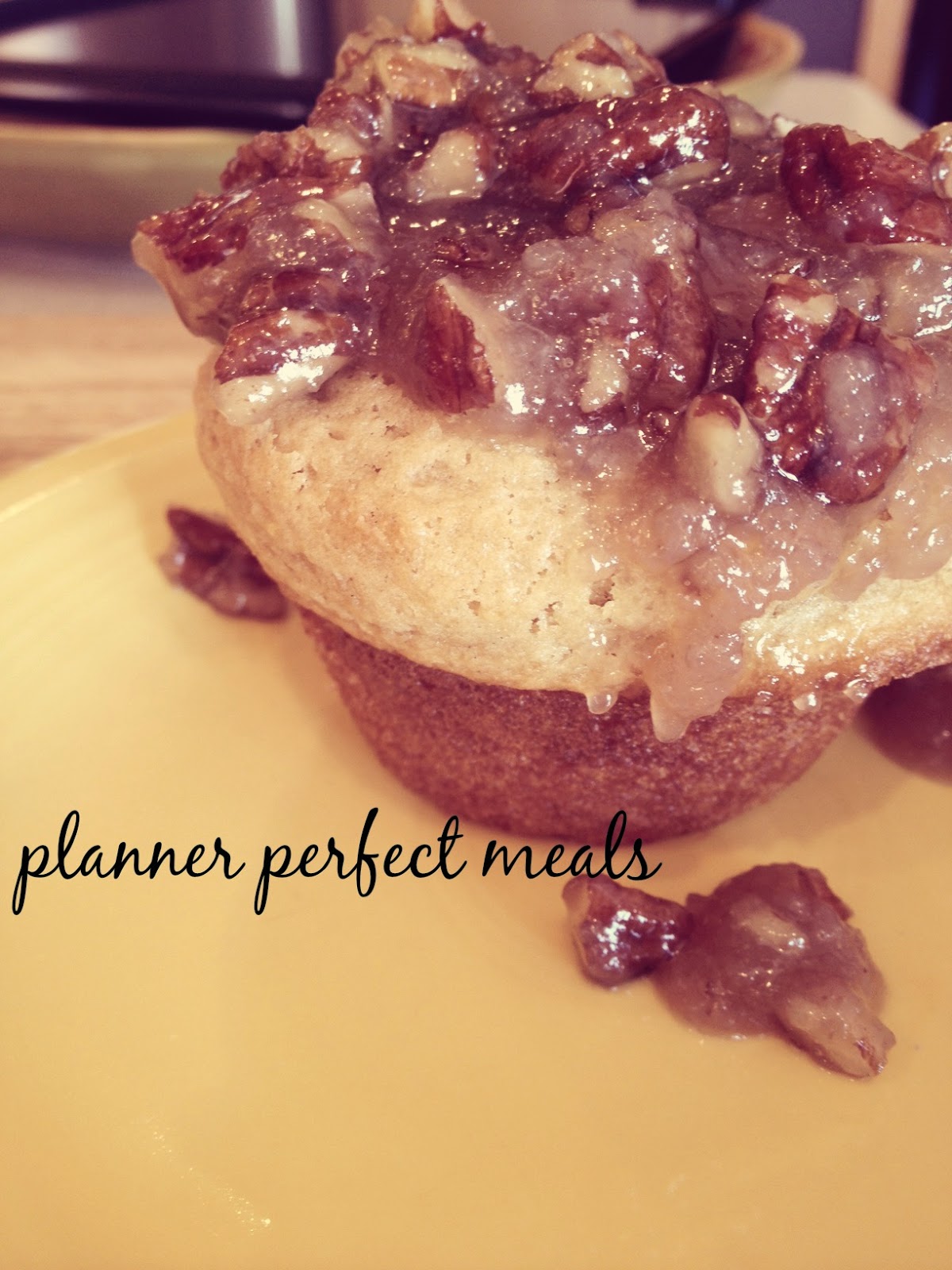 These are just like a pecan pie. It is simply made my making a quick, pecan filling and pouring over a basic muffin recipe. Yummo!! Perfect for Thanksgiving now that I'm thinking about it. Keep this recipe in your Thanksgiving recipe board on Pinterest so you don't forget! Of course it's, oh so perfect anytime of year. I made these for breakfast the other day and knowing full well, my kids would not have the palette for it made a handful for my husband and I and made the rest of the batter, blueberry and chocolate chip.

Follow this recipe for my muffin batter. It's the perfect basic recipe. Then, simply make your pecan filling (recipe below), cut out a little hole off the top of your muffin and pour over the top. Be generous!

For variations, try separating out your batter for blueberry, chocolate chip, plain for dunking in warm melted butter and sprinkled with cinnamon and sugar. The possibilities are endless!

pecan pie filling:
1/4 cup brown sugar
1/4 cup corn syrup
1/4 cup butter
1 egg, beat with a fork
1 tsp. vanilla
1 tsp. cornstarch
1 cup finely chopped, pecans
directions:
Combine and stir all the ingredients in a small saucepan over medium-high heat. Stir until it comes to a bubble and becomes thick, about 5 minutes. Take off the heat and pour over your prepared muffin.

Enjoy!