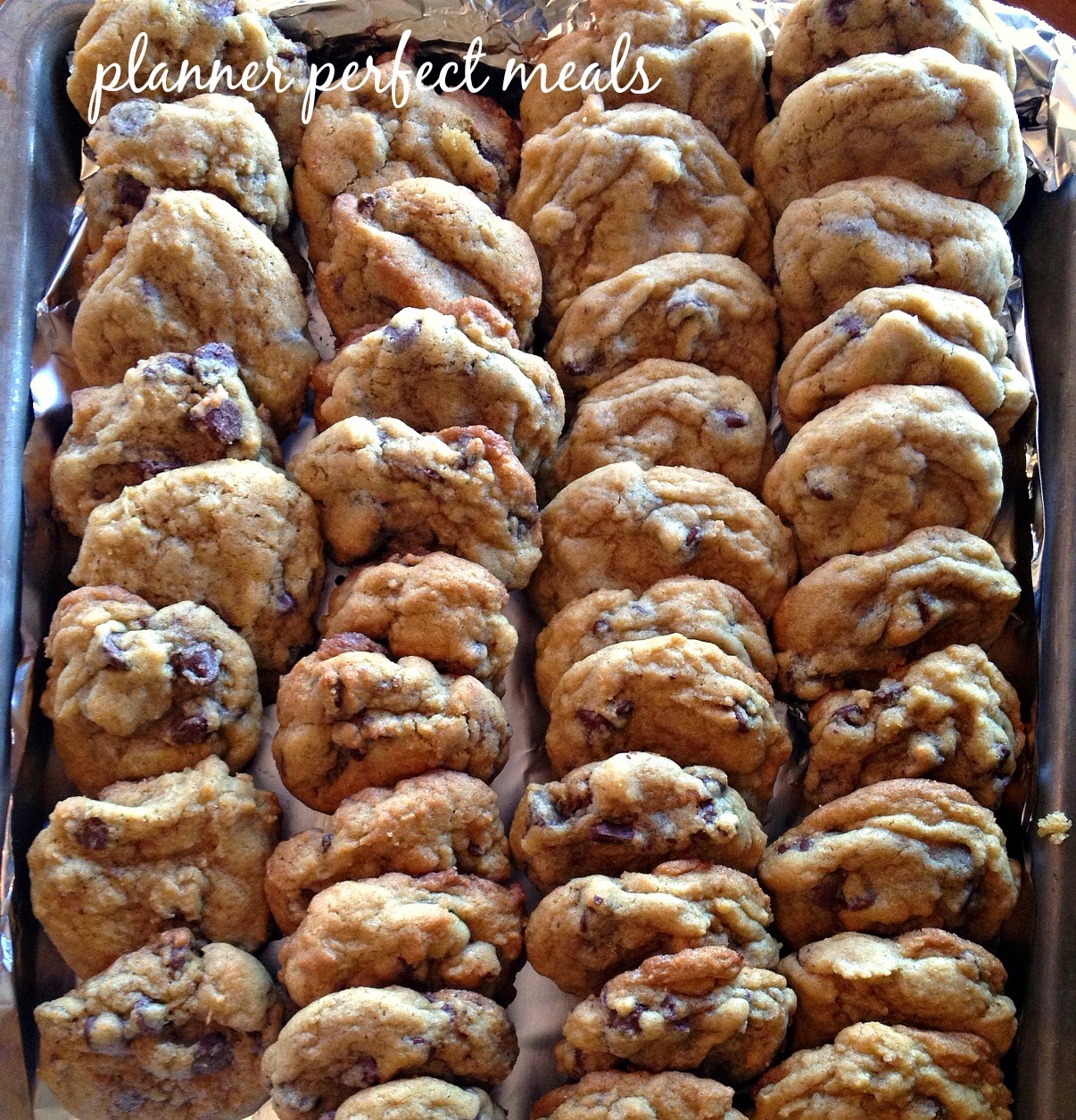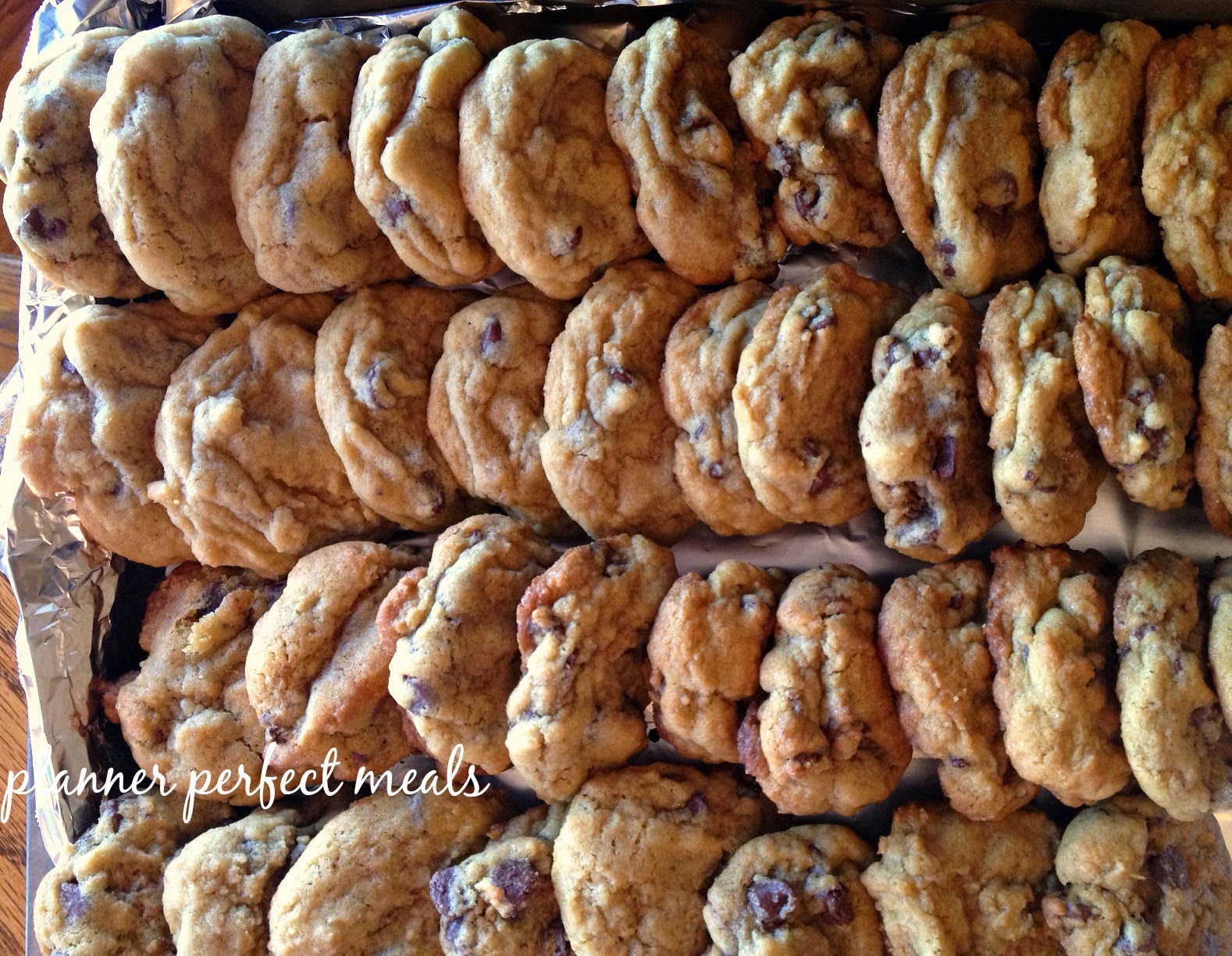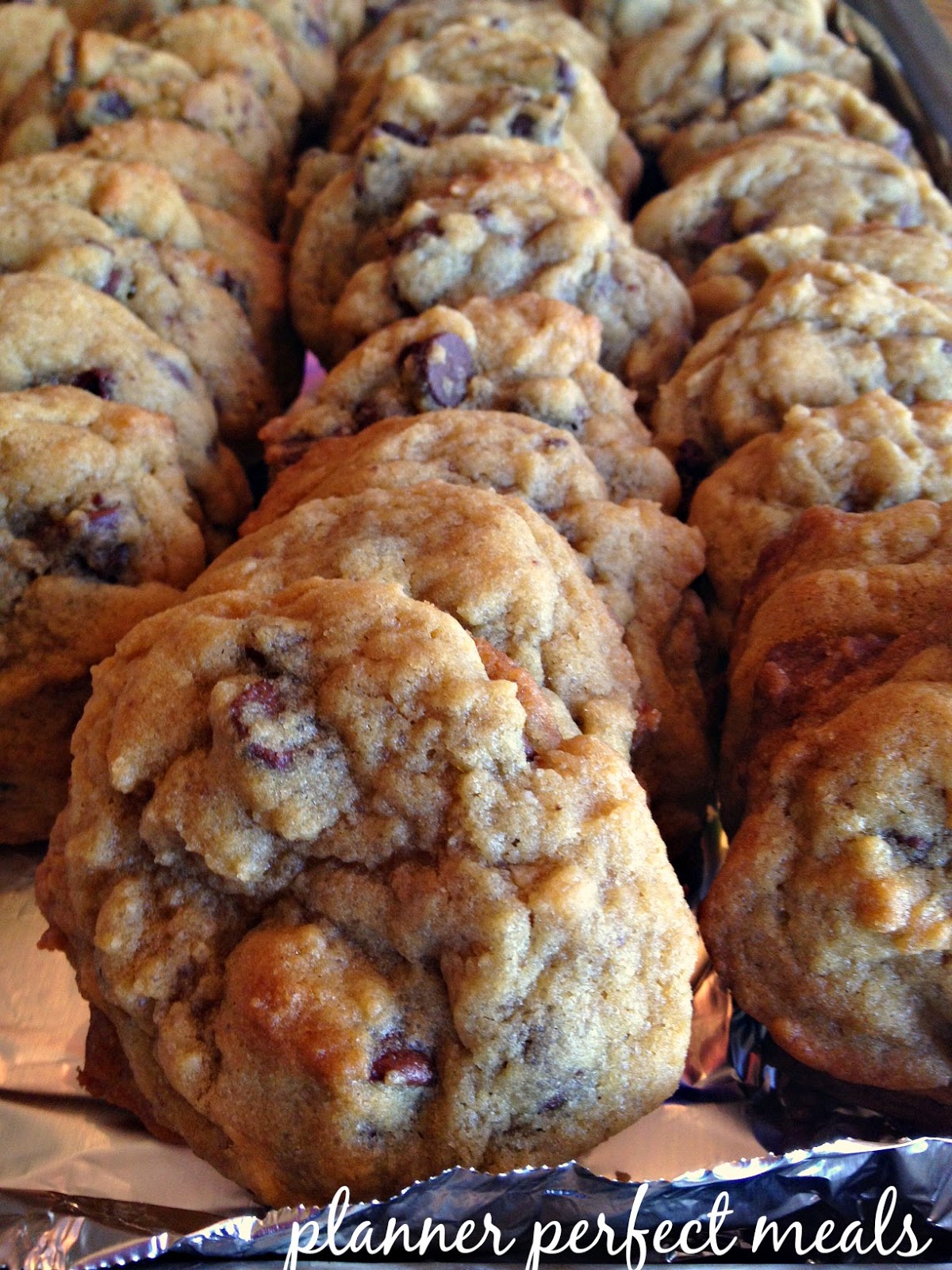 these cookies, above, are crammed with milk chocolate chips with no extra on top
I'm not messing around with these cookies. I mean, why would I? These babies are soft, moist, loaded with the finest chocolate chips and full of butter–NO shortening.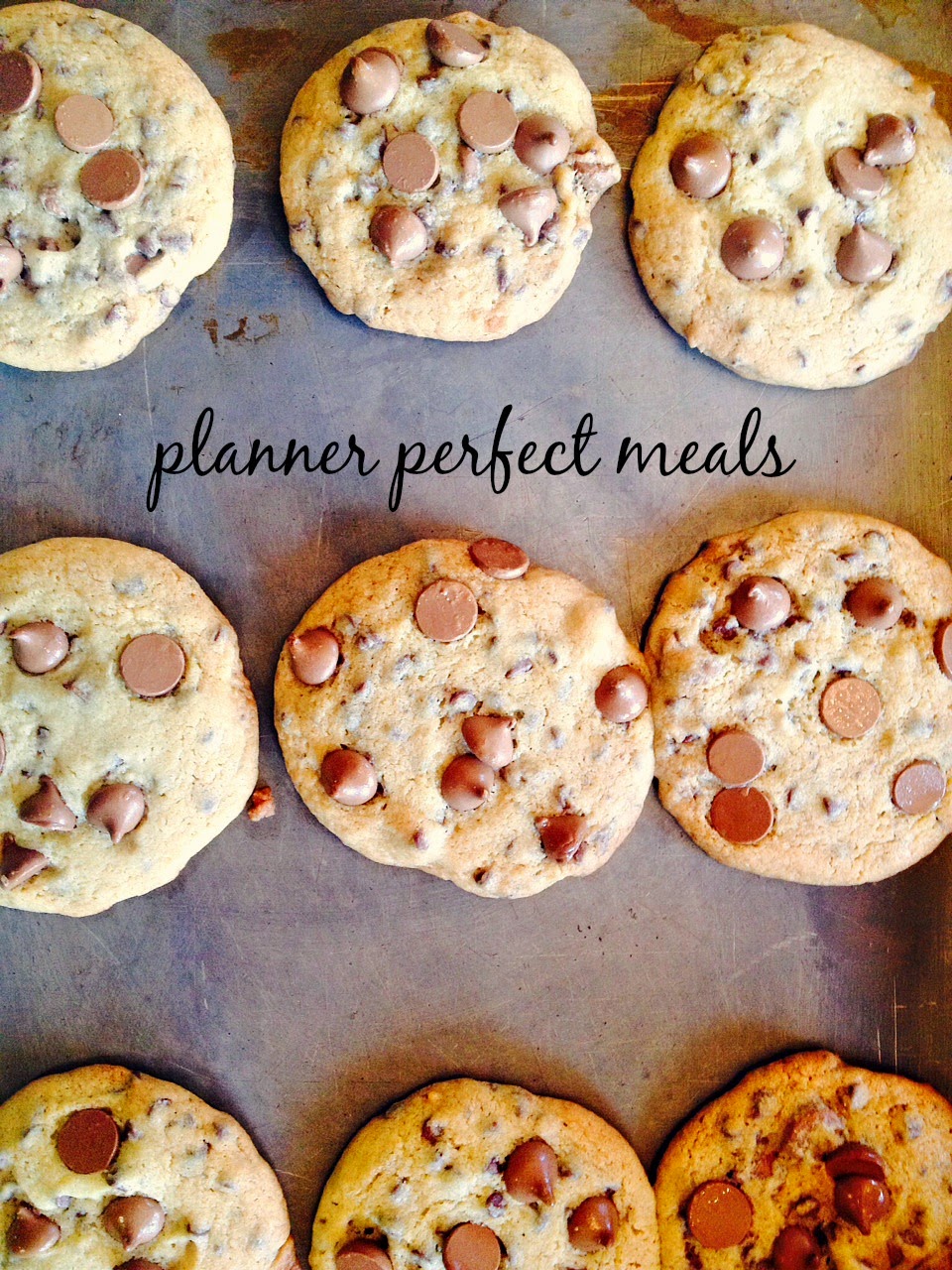 This is the Nestle Toll House Recipe. Buuuutttttt, I adapted it to become more moist, soft, and delicious without having to sacrifice on flavor. No shortening and all butter makes for a more flavorful cookie, without a doubt. I added more flour to make the cookie fuller and full bodied. (Full bodied?)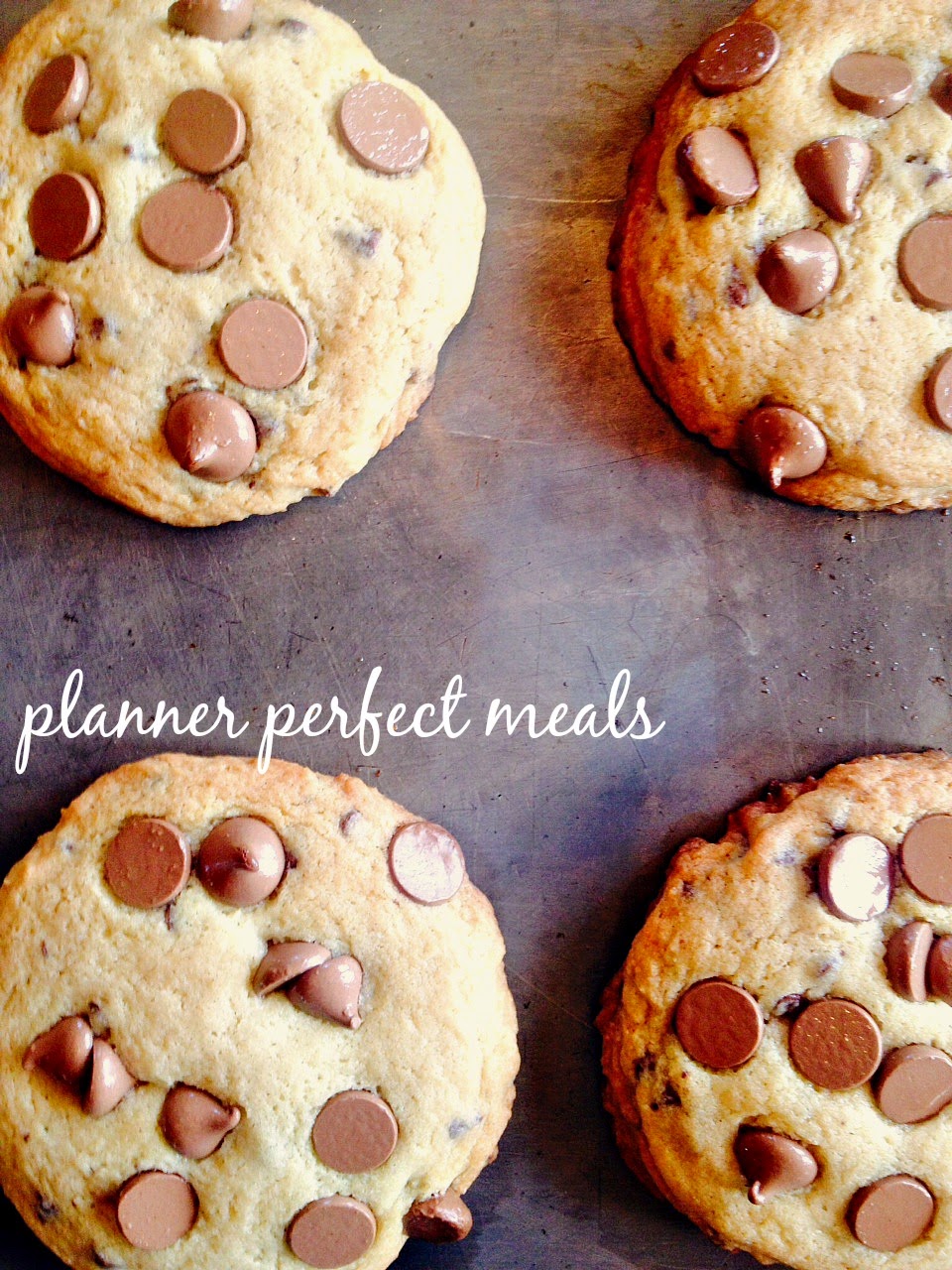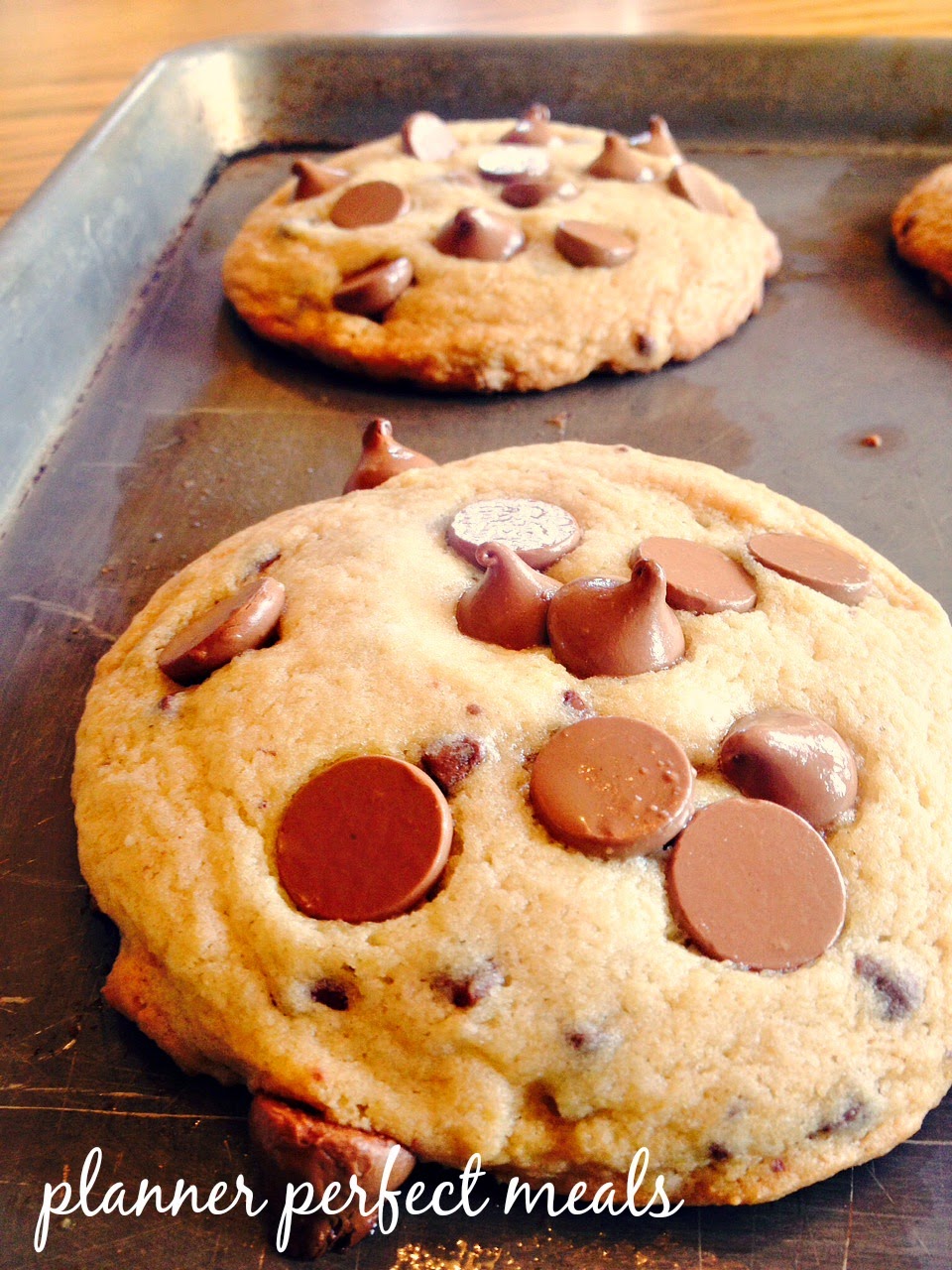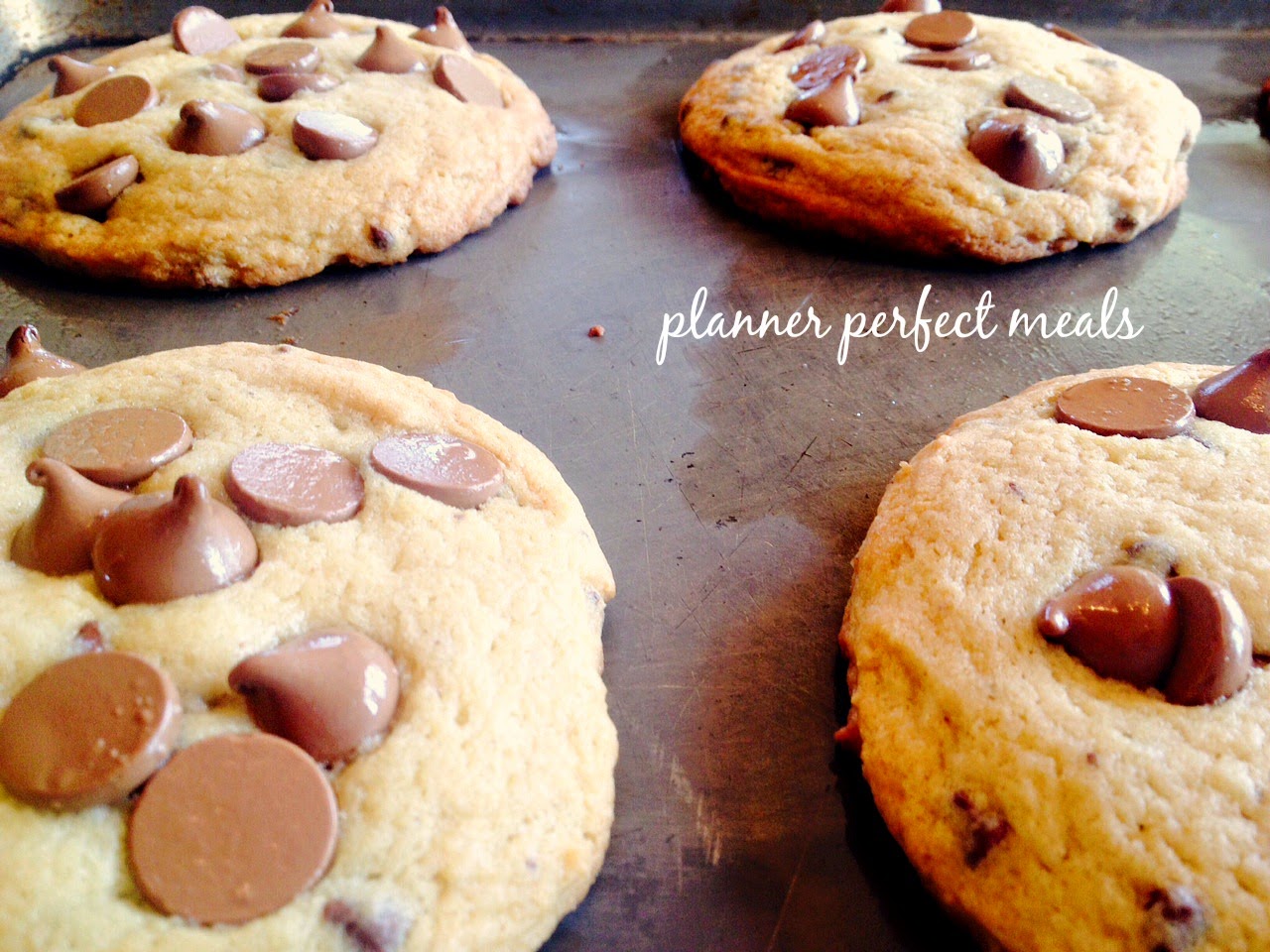 When using all butter in this recipe without extra flour they become flat and ugly. This recipe is the only chocolate chip cookie recipe you'll need.

I used a butt-load of mini chocolate chips in these cookies and then piled high, Guitard's, milk chocolate chips on top before placing in the oven. This ensures every bite has enough chocolate. em' I right? Uhhhhh, holy cow. DE-LISH-OUS!!!

Don't take my word for it… make it today. Your kids will love you. And the neighbor kids.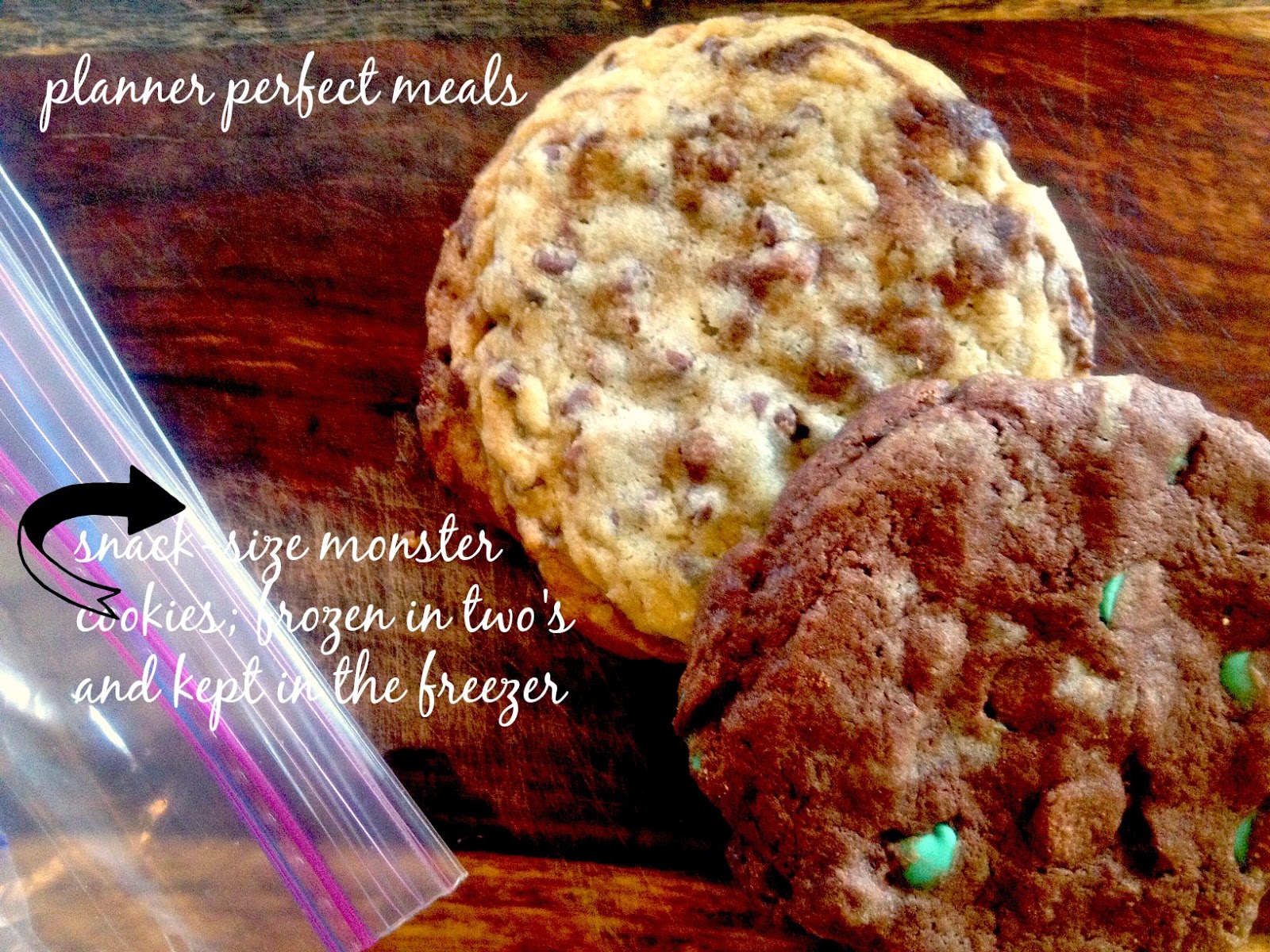 these cookies didn't get topped with extra chocolate chips and as you can see, it's loaded with chocolate by using mini chocolate chips. The chocolate cookie is loaded with Guitard's mint chocolate chips
Make these for freezing in snack-size bags to pull out for kids' lunch boxes, husbands lunch, controlled snacking after school, to take with you on a picnic, anytime! It will be softened and ready to eat. Freezing keeps them fresh and keeps you organized in your kitchen. If you missed my, Feeding Hungry Boys, series, check out the cookie freezing tip for your next baking day, HERE.

Ingredients and Directions:
This is a doubled recipe so you can either: divide in half to make chocolate, or just more for stocking the freezer.

Add the butter and sugars in your mixer and beat well

4 sticks of softened butter
1 1/2 cups granulated sugar
1 1/2 cups brown sugar, packed

Add eggs while mixer is on low, beating in one at a time. Do not over mix here
4 eggs

Splash in the vanilla
1 tbsp. vanilla

Stop the mixer and add your dry ingredients. Mix well without over mixing

2 tsp. baking soda
2 tsp. salt
5 cups A.P. flour

2 bags of chocolate chips of your choice. I recommend mini chocolate chips, Guitard and Ghiradelli. MIni M&M work great, too! Add nuts if your family loves…

**Press dough balls down with the palm of your hand before baking**

Chocolate Cookie Option
If dividing the dough, add the chocolate chips but do not add all 5 cups of flour, and 4 2/3 and remove half of the dough into another large bowl. Now add 1/3 cup unsweetened cocoa powder and mix with a wooded spoon until fully incorporated and 1/3 A.P. flour to the other.

I use a large ice cream scoop to make my monster-size cookies baking in 375 degree oven for 8-9 minutes or until lightly browned. 7 minutes for regular-sized cookies.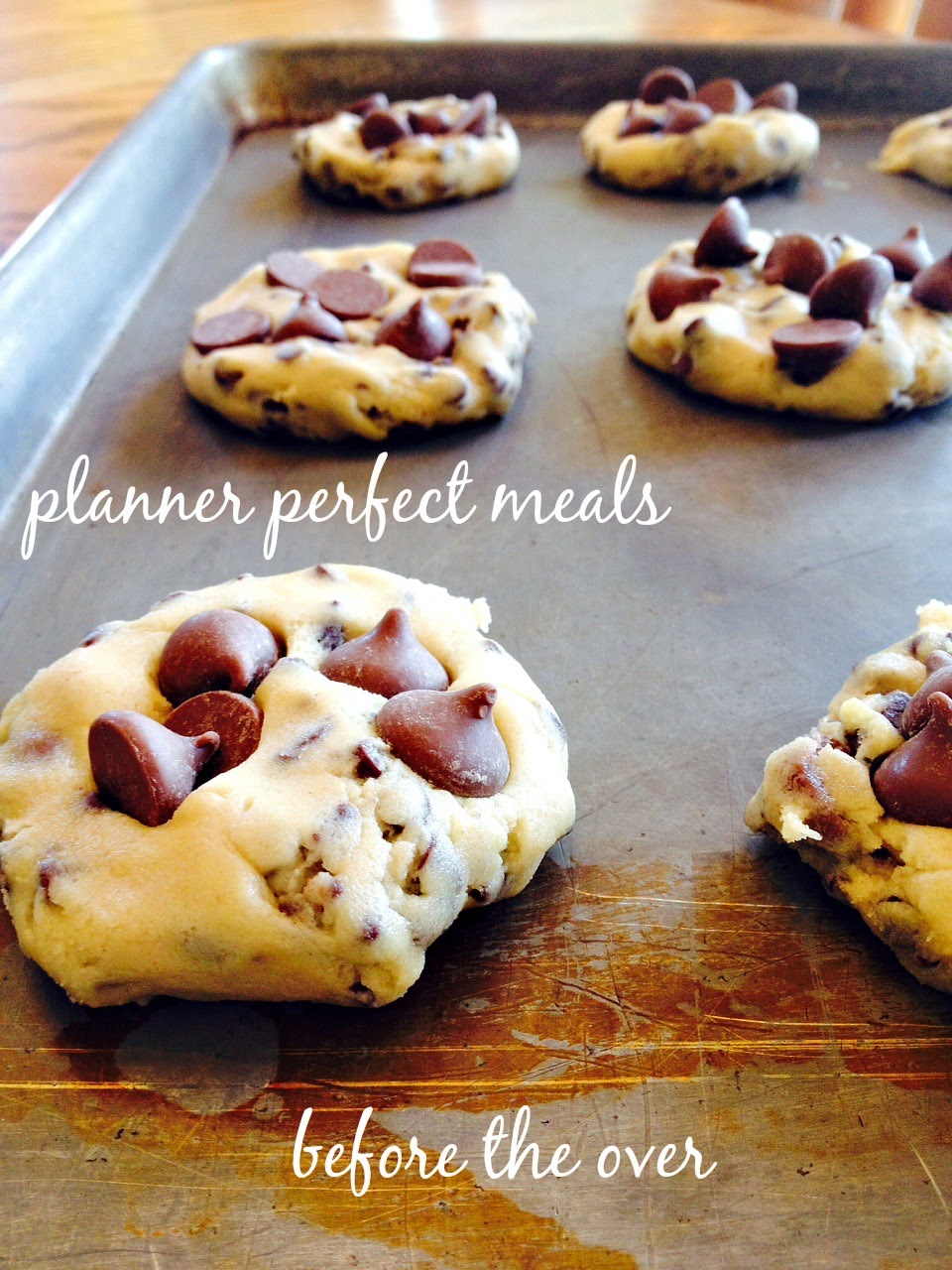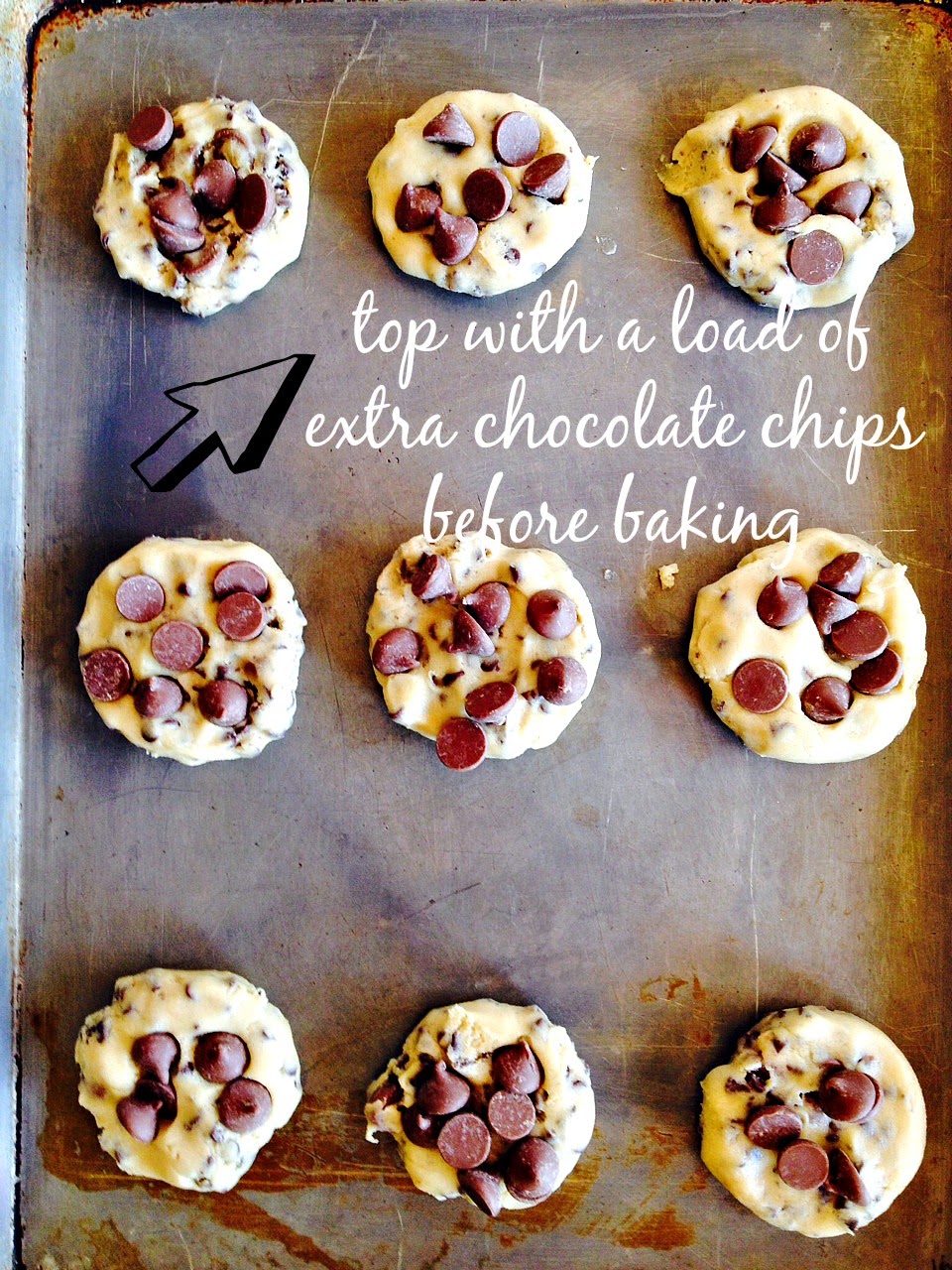 9 dough balls to a sheet for monster cookies; 12 for regular-sized cookies

Adapted from the Toll House Recipe
Enjoy these cookies!