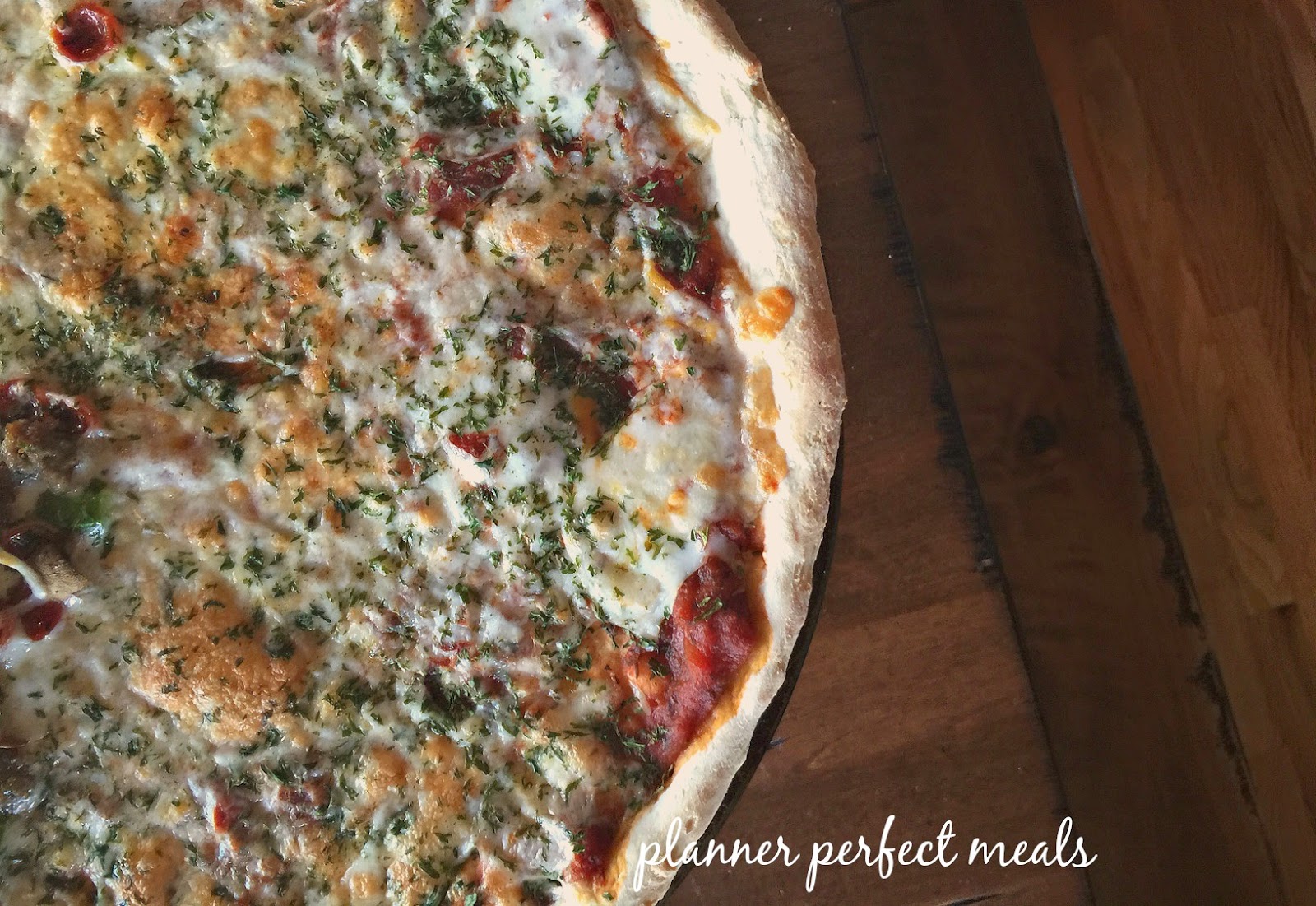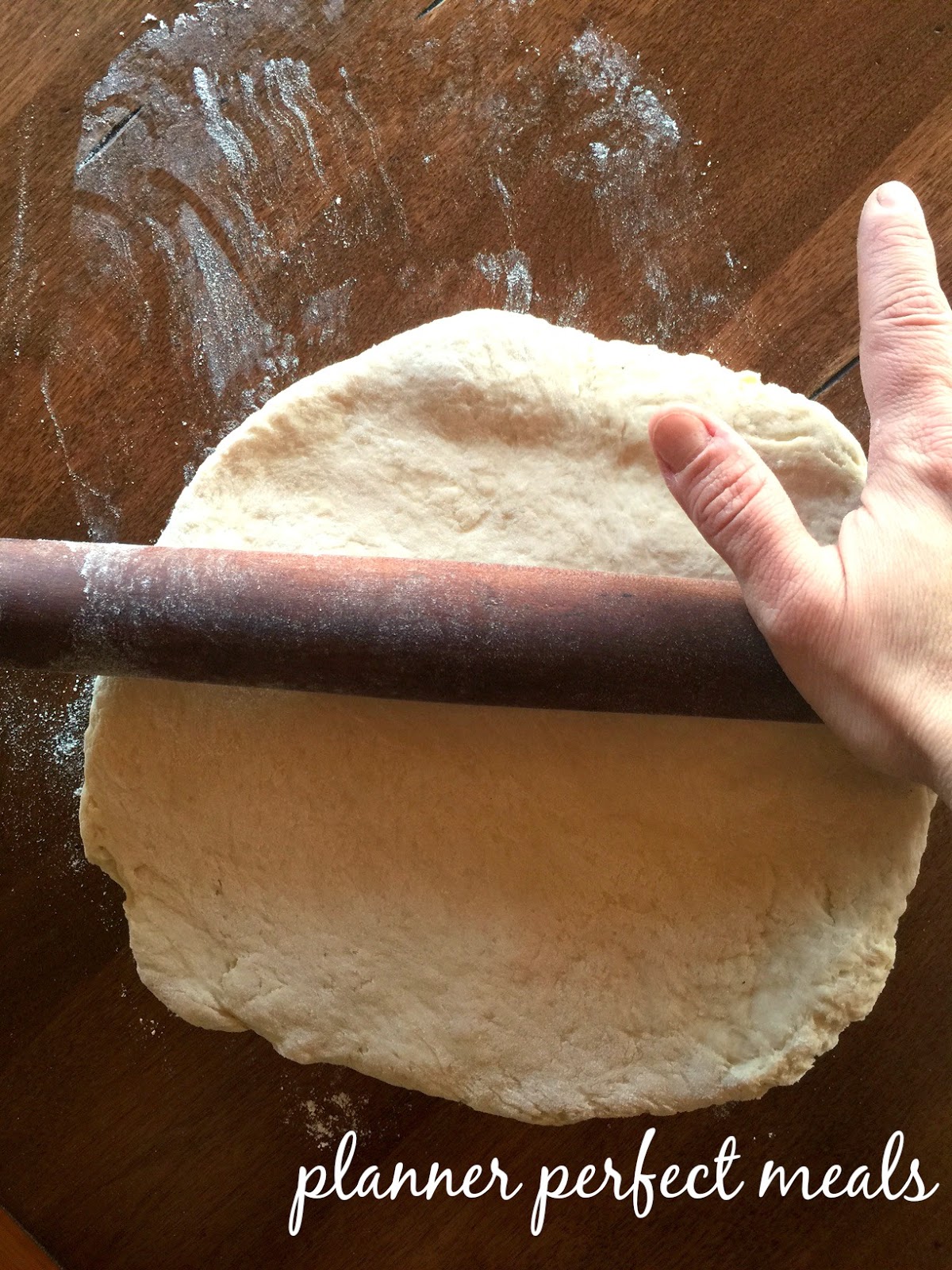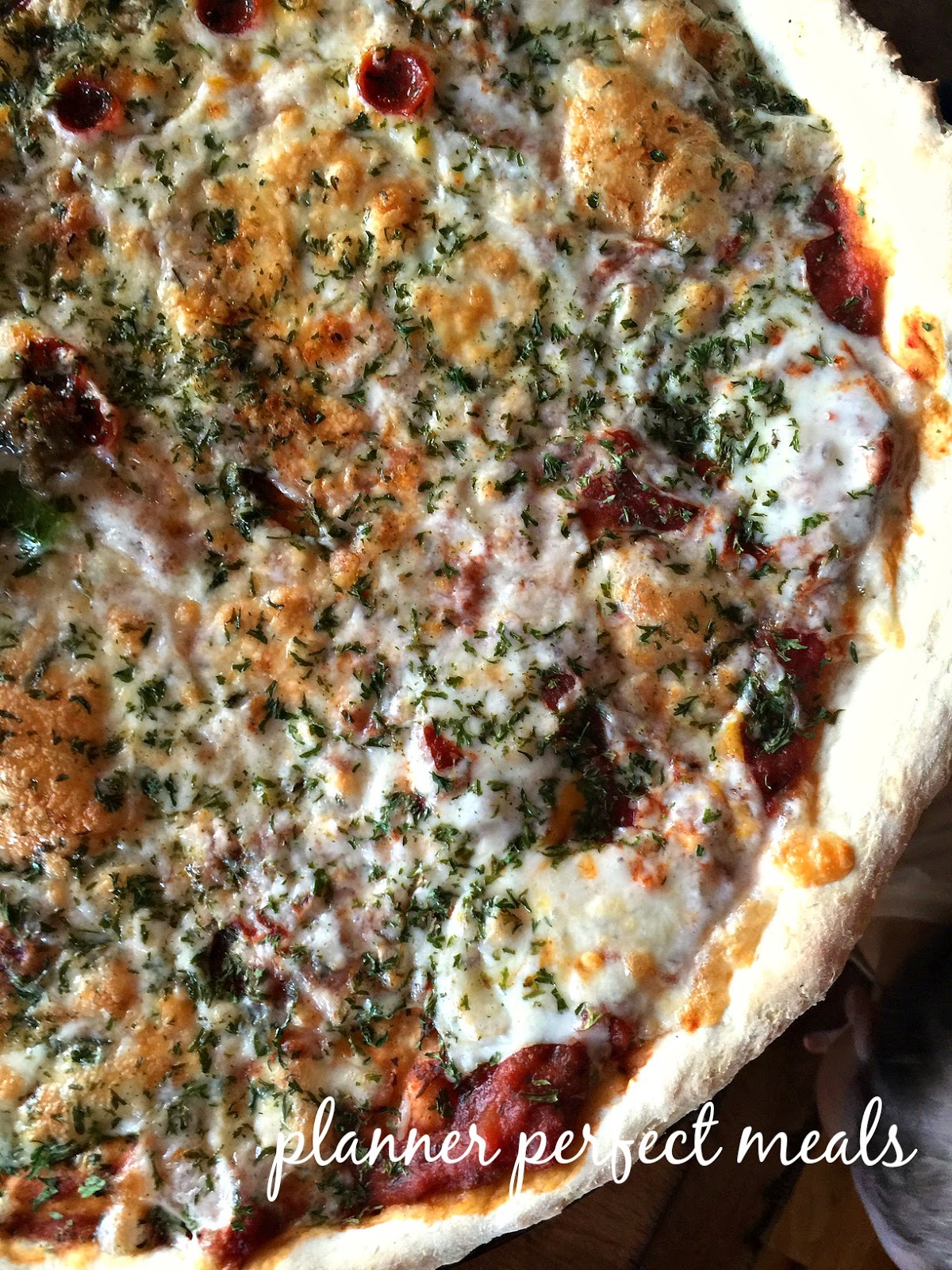 This pizza crust is amazing and the best part is that it is quick, no-rise, and only a handful of ingredients. This pizza crust is also my go-to thin crust recipe. Crisp, chewy–delicious!! You're going to need this pizza dough recipe. It's the thin crust, easy, no-rise recipe you've all been waiting for! Pair with my easy and delicious pizza sauce and you're set!

PRINT ME

Ingredients:
3 cups flour
1 package of active dry yeast
2 tbsp. light olive oil
1 tsp. salt
1 tbsp. sugar
1 cup warm water (You may need to add a little more warm water, adding a tbsp. at at time until you get a nice soft dough.)

Directions:
Preheat your oven to 450 degrees. Mix all the flour, yeast, salt and sugar in a large mixing bowl, add oil and warm water and mix until it forms a nice dough ball.
Roll out thin and place onto your pizza pan or baking sheet, top with my sauce, your favorite toppings and place in your hot oven for about 12-15 minutes.

There you have it. Dinner in minutes!!! And this crust? Amazing, thin, chewy and crispy; all you'd ever want in a pizza crust!

Enjoy!
Adapted from AllRecipes