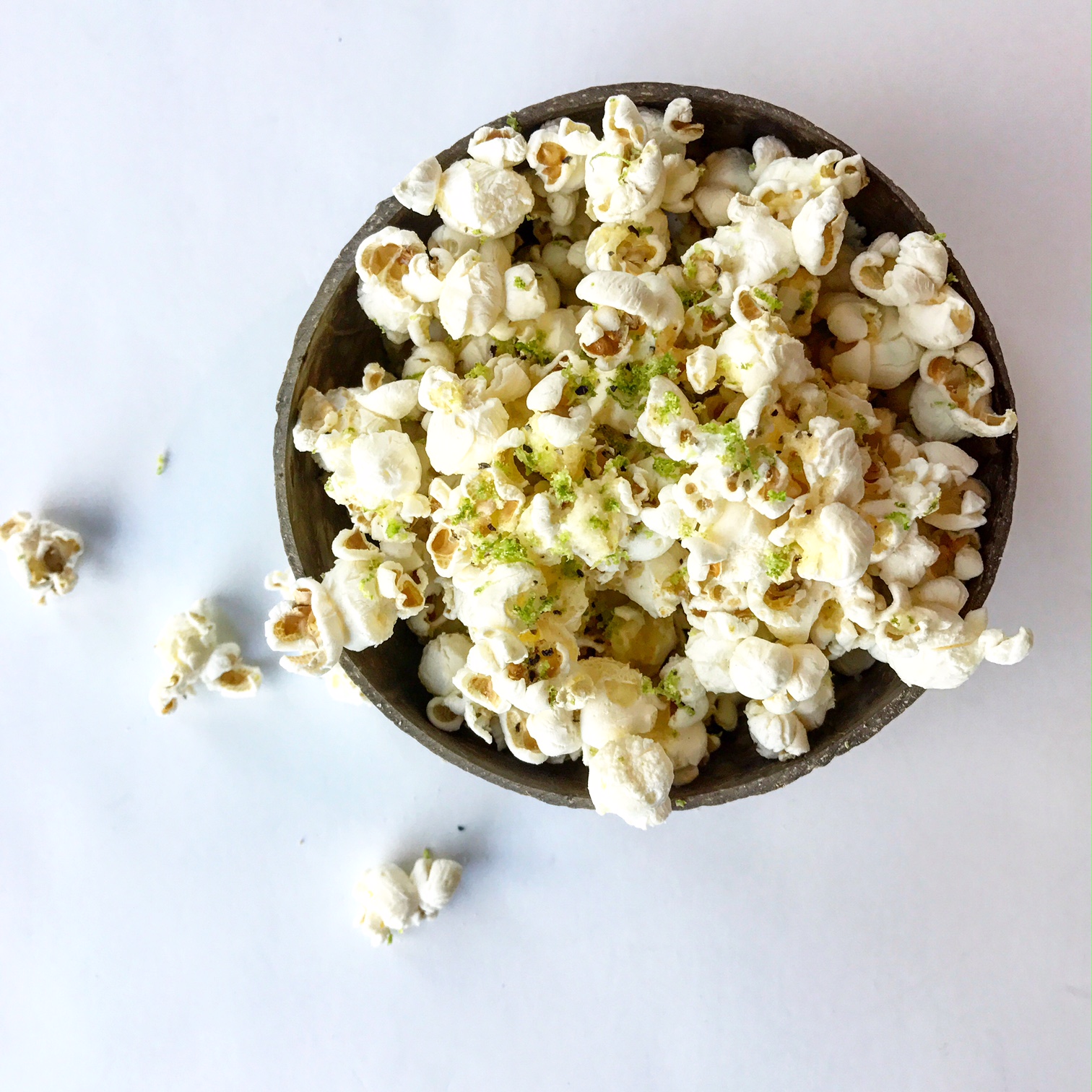 This my friends, is the best snack food on the vegan planet for me! I bought one of those air poppers from Target the other day and it is wonderful! You can dispense by serving, which is awesome, and you can top how ever you like!
I have heard of dill pickle juice being sprayed on popcorn but that didn't do it for me and I used lime instead. GAME CHANGER!! You're going to love this and you're welcome:)

Get yourself a little spray bottle for misting your popcorn. Zest your lime. Cut lime in half and juice and pour into your spray bottle. Grab your popped popcorn and mist away with several pumps. Sprinkle with your zest, salt and pepper! That's it. Snack time, vegan style, has official started.